Obit: Raymond Heckendorf, 77, of Jackson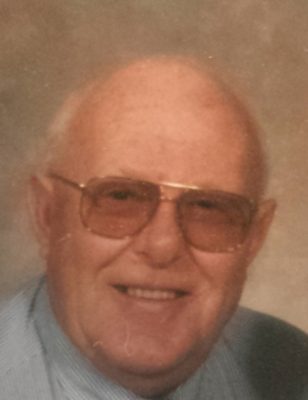 Dec. 22, 2016 – Jackson, WI – Funeral Services will be held on Monday, December 26, 2016 at 11:00am at David's Star Ev. Lutheran Church, 2740 David's Star Drive., Jackson for Raymond Heckendorf, longtime resident of Jackson, who died on Thursday, December 22, 2016 at the age of 77 years old.
Interment church cemetery. Visitation will be held at the church on Monday from 9 a.m. to 10:45 a.m. Memorials to David's Star Ev. Lutheran Church or Kettle Moraine Lutheran High School appreciated.
Ray was born in Jackson, Wisconsin on April 8, 1939, the son of the late Reinhold and Olive (Nee Heidtke) Heckendorf. Ray married Marilyn and they were blessed with 4 children.
Ray was a long time active member of David's Star Ev. Lutheran Church. Ray was preceded in death by his first wife, Marilyn who died in 1996.
Ray is survived by his wife, Laurie; children, Kim (Tom) Powers, Lynn (Tom) Rosbeck, Gary (Holly) Heckendorf and Brian Heckendorf all of Jackson, step-children; Stefani (Dr. Bryan) Avery of Appleton, Craig (Amy) Erickson of Arlington, TN, Melanie Erickson of Menasha, WI, Valerie (John) Klika of Menomonee Falls and Brent (Irene) Erickson of West Bend, grandchildren, Michael Powers, Evan Powers, Tricia Heckendorf, Jessica (Jay) Hartwig, Olivia Heckendorf, Victoria Heckendorf and Sophia Heckendorf, step-grandchildren, Julie (Brian) Fischer, Sara Avery, Stephen Avery, Jessica Erickson, Michalya, Mackenzie and Mackenna Kading, Jack and Lauren Klika and Hunter Erickson and his brother, Mel (Eunice) Heckendorf.
He is further survived by other relatives and friends.