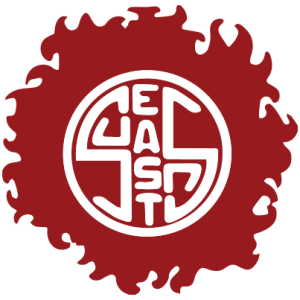 Dec. 22, 2016 – West Bend, WI – West Bend East Wrestling competed against West Bend West in a dual that ended in a tie, 36-36.
East ended up winning due to the fourth criteria of tie breakers. This criteria was the amount of matches each team won throughout the dual.
East  had 7 wins and West had 6 wins. The final score of the night was 37-36.
This was the first time East beat West in a conference dual in 8 years.
The dual started at the 195 pound weight class with Anthony Schlass (West) who pinned Nathan Brockman in 1:50.
Blake Pudwell (West) pinned Tyler Stadelmayer in 36 seconds and Joe Leonhardt (West) pinned Jason Myrick in 3:26.
At 113 pounds Dan Ciriacks turned the momentum around and pinned Thomas Duncan (West) in 2:54 seconds.
Wrestling at 120 pounds Cayden Henschel beat Dylan Lemanski (West) 13-4.
At 126 pounds Darrius Curtis (West) received a forfeit.
Damian Zapata was a key wrestler in this dual. Normally he wrestles at 126 but he bumped up to 132 pounds and pinned Mason Peters (West) in 37 seconds.
Manny Garrison pinned Peter McLane (West) in 23 seconds.
Continuing East's pinning streak Cooper Schlosser defeated Jacob Baker (West) by fall in 43 seconds.
Bryce Henschel beat Caleb Hiatt (West) earning a tech fall with a score of 19-4. Cody Hughes was another key wrestler, beating Alan Duncan (West) 11-4.
Jacob Werner (West) pinned Kyle Yochem in 5:11 and Greg Ische (West) pinned Evan Smith in 3:40 seconds.
West Bend East will compete at UW-Whitewater the Dec. 28 and 29.