Obit: "Rex" Roy Weyer, 91, of Allenton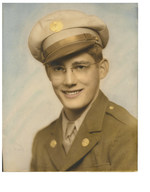 Jan. 17, 2018 – Allenton, WI – "Rex" Roy Weyer, 91, entered into eternal peace on January 17 at Cedar Community Hospice, West Bend, WI.
Rex was a long time resident of Allenton. Most recently Rex lived at Cedar Ridge Apartments with his wife, Ruby (Goeden). Rex and Ruby were married for 67 years and have 5 children: Susan (Donald) Becker, Michael (Diane), Mary (Robert, deceased) Tonti, Patrick (Mary), and Paul. They are also blessed with 6 Grandchildren and 7 Great Grandchildren.
Rex is preceded in death by his parents Bernard and Rose (nee Werner) Weyer, siblings Betty (Delmar) Rattenbach, Mary Wolf, Bernie, Jim, Ron, Dan, and David (Delores). He is survived by in-laws Virginia Weyer, Barbara Weyer, Phyllis Weyer, Jean and Jim Elder, Carol and Melvin Gullickson.
Rex, a WWII veteran, was an active member of the Fohl-Martin American Legion Post 483 (Allenton), and was proud to serve as an active member of their Military Honor Guard until his 85th year. He felt privileged to be a participant in a 2010 Honor Flight to Washington, DC.
Rex was employed at Gehl Company for over 44 years and was a member of their Hexelbank Club. After retirement, he enjoyed woodworking and spent hours creating treasured items for family and friends. Rex was very civic minded — he was instrumental in many community projects including development of the Allenton Park, Allenton Snow Pacers trail system, and Sacred Heart (Resurrection) Parish activities.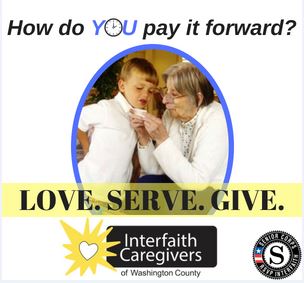 A Mass of Christian Burial will be at 1:00 PM on Monday, January 22, 2018 at Resurrection Catholic Church (215 Main St. Allenton, WI) with Father Richard Stoffel presiding. Visitation will be Monday, January 22, 2018 at church from 10:00 AM until 12:45 PM. Interment will follow at Sacred Heart Cemetery with Military Honors.
The Weyer family would like to extend their heartfelt appreciation to the nurses and entire staff at Cedar Health and Rehab Center, especially Crossings B and Hospice, for their compassionate and dignified caring of Rex during his final months.
Below is an article from 2015 when Rex was recognized by the American Legion in Allenton
American Legion members in Allenton celebrate 70 years
Five members of the American Legion Post 483 in Allenton were recognized for their longevity with a special tribute last weekend. 

 

Joe Reinders, Willard Derge and Roy (Rex) Weyer all received certificates for being a member in good standing of the American Legion continuously for the period of 70 years. Francis Nenning and Joe Spaeth received a certificate for 60 years with the American Legion.
Assembly Rep. Jesse Kremer (R-Kewaskum) is a member of Legion Post 483. "There are not a lot of people in society today who have this kind of commitment to stay in an organization for 40, 50, 60, or 70 years," Kremer said. "We have a floor session this week in the assembly and I'm adjourning in your honor and talking about these Legion members; you will also be receiving plaques from the state."
Willard Derge, 90, enlisted in the Navy in 1944 when he was 18 years old. Derge served as the ships baker on the USS Lycoming – APA-155 and he baked 600 loaves of bread a day. "My ship was part of the Okinawa invasion," said Derge. "When I saw many Japanese suicide bombers attacking U.S. ships, this is where I saw just how ugly war can be but the good Lord brought our ship and crew home safe."
Joe Reinders, 90, was drafted into the Marines Dec. 1943 – June 1946. "It took 14 days to cross the ocean," he said. A World War II veteran, Reinders was involved in three different campaigns including the Battle of the Bulge. Reinders has also been member of the Honor Guard for 65 years.
Roy (Rex) Weyer was in the service from Feb. 12, 1945 – Nov. 21, 1946. He was honored for 70 years with the Legion.
Korean War veteran Joe Spaeth, 85, from the town of West Bend was 21 years old when he was drafted into the Army on March 28, 1951."I was a mechanic for Weiss Hardware in Allenton on the corner of Main Street," Spaeth said. Basic training was at Fort Leonard Wood, Missouri and then Spaeth was flown to Korea. "I was part of the 74th battalion combat engineers. Charged with maintaining roads, Spaeth worked as a grader. Corporal Spaeth returned home to his job at Weiss Hardware after being discharged Dec. 27, 1952.
Francis Nenning was born in 1925 and served in the Army from March 22, 1946 – Dec. 8, 1947. He was a private first class with the military police in the Philippine Islands.