Obit: Richard A. Kunkel, 82, of West Bend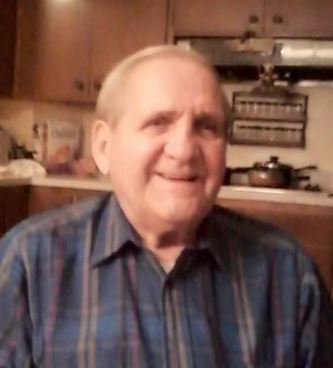 Nov. 6, 2017 – Richard A. Kunkel, 82, passed away peacefully on Monday, November 6, 2017 in his chair "at home away from home" from lung cancer.
He was born on March 5, 1935 in Milwaukee, WI to Herbert and Carla (nee Schoenecker) Kunkel. He was in the U.S. Navy from 1955 to 1958 and there he met Susan (nee Navarro) Kunkel and they married July 4, 1960.
They lived and raised their family in West Bend, WI. Richard enjoyed working at Serigraph Sales in West Bend, for over 26 years, until his retirement in 1996. He had a great love for cars, especially his 2016 purple Dodge, Challenger. Richard enjoyed the last six years with his fiancée, Loretta Reynold in Antigo, WI.
Richard is survived by his children, Richard (Brenda), Karen (Lance) Nighbor, Ray (Carrie) Kunkel; grandchildren, Krystal and Keith Scannell, Brenda Kunkel, Tony and Eric Kunkel; and his fiancée, Loretta Reynolds. He is further survived by other relatives and friends. Richard is preceded in death by his wife of 50 years, Susan and his parents.
A Graveside Service will be at 12:00 PM on Thursday, Nov. 9, 2017 at the Washington County Memorial Park with Military Honors to follow.
In lieu of flowers, memorials are appreciated to the Children's Hospital of Wisconsin (8915 W. Connell Ct Milwaukee, WI 53226) and American Lung Association of Wisconsin (13100 W. Lisbon Road, Suite 700 Brookfield, WI 53005-2508).
A special thank you to Dr. George Mosley, the staff at St. Joseph's Hospital in West Bend, LeRoy Hospice and especially Loretta for all loving care provided.