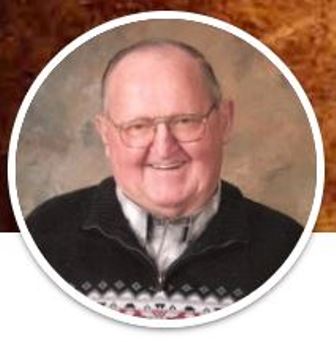 July 1, 2018 – West Bend, WI – Roman W. Puestow of West Bend died on Friday, June 29, 2018 at The Kathy Hospice at the age of 84 years.  He was born on February 23, 1934 in West Bend to the late Arthur and Edna (nee Wickert) Puestow.
On June 20, 1959, he was united in marriage to Lorraine M. Hausmann at Holy Angels Church.  Lorraine predeceased April 30, 2014.
Roman was a life-long resident of the West Bend area.  He worked at the West Bend Company for over 40 years, retiring in the late 1990's.  He and Lorraine also owned and operated R & L Puestow Livestock Trucking for many years.
He was a member of the Fr. Casper Rehrl Council #1964 Knights of Columbus 4th Degree and was also a member of the 25 Year Club at West Bend Company.
Survivors include a son Gary "Huntzie" (Debbie) of Kewaskum; a granddaughter Michelle (Lee) Sommerfeld; 2 great-granddaughters Faith and Emma Sommerfeld; a sister-in-law Bernice Wollner of Newburg; dear friends Rich and Angie Westerman; other relatives and friends.
In addition to Lorraine and his parents, he was preceded in death by a son Dale, and brothers and sisters Art, Robert, Lester (Elva), Michael (Regina), Arnold "Tony" (Gwen), Florence (Melvin) Mueller and Lucille (Clyde) Crass.
A Mass of Christian Burial will be held on Monday, July 2 at 6 p.m. at Holy Angels Catholic Church.  Burial will be at 10 a.m. Tuesday in Washington County Memorial Park.  The family will greet relatives and friends during a period of visitation at the church on Monday from 2 until 5:45 p.m.
The Knights of Columbus will lead a prayer service in memory of their Brother Knight at 4 p.m. at church.