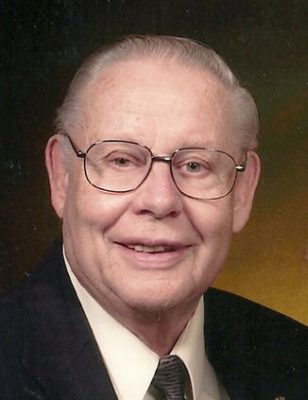 March 19, 2017 – West Bend, WI – Ronald E. Klumb, 81, of West Bend, was called home to be with the Lord on Saturday, March 18, 2017, at the Kathy Hospice in the town of Polk surrounded by his loving family.
Ronald was born on May 7, 1935, in the town of Barton, the son of the late John and Elsie (nee Ramel) Klumb.   He graduated from Kewaskum High School in 1953 and started working at the Gehl Company until entering the United States Army in 1957.
Ronald served his country from 1957 until 1959 stationed in Berlin Germany and was an expert marksman with a .50 caliber rifle.
His marksmanship allowed him to join the United States shooting team traveling all across the world and competing against other countries   After returning from service Ronald went back to work at the Gehl Company retiring after 44 years.  Ronald was united in marriage to Joanne (nee Detwiler) Pierog on June 6, 1992, at the Pilgrim Ev. Lutheran Church in West Bend.
Ronald was a long time and very active member of the Pilgrim Ev. Lutheran Church.  He also volunteered at the Washington County Historical Society and enjoyed researching genealogy.  Ronald liked bird watching, fishing, gardening, a good game of Scrabble but most importantly spending time with his family.  He will be deeply missed and loved by all who knew him.
Those Ronald leaves behind to cherish his memory include his loving wife of 24 years, Joanne; four children, Randy (Dorthy) Klumb of Oakfield, Terry (Carrie) Klumb of West Bend, Ricky Klumb of Suttons Bay, MI, and Todd (Susan) Klumb of Jackson; nine grandchildren; 4 great-grandchildren; 5 step-children, Charles (Elizabeth) Pierog of West Bend, David Pierog of Greenleaf, Beth (Steven) Bild of Port Orchard, WA, Debbie Tesch of Appleton and Donald Pierog of Lochbuie, CO; 11 step-grandchildren; 5 step-great-grandchildren; the mother of his children, Donna Klumb, other relatives and many friends.
In addition to his parents, Ronald was preceded in death by a sister-in-law Delores Salinas and his parents-in-law.
A funeral service for Ronald will be held at Noon on Wednesday, March 22, 2017, at the Pilgrim Ev. Lutheran Church, 462 Meadowbrook Dr., in West Bend, with Rev. Joseph Fisher and Rev. Christopher Raffa concelebrating.  The family will greet relatives and friends at the Myrhum Patten Miller & Kietzer Funeral Home, 1315 W. Washington St., in West Bend on Tuesday, March 21, 2017 from 5 p.m. until 7 p.m.
Visitation will continue at the church on Wednesday from 10 a.m. until the time of service.  Entombment will follow at the Washington County Memorial Park in West Bend.
In lieu of flowers, memorials to the Pilgrim Ev. Lutheran Church in West Bend are appreciated.