Obit: Services today for Nick J. Martinez, 82, of West Bend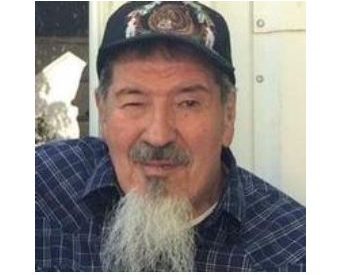 June 12, 2017 – West Bend, WI – Nick J. Martinez of West Bend passed away with his wife Winifred of 60 years by his side on Thursday, June 8, 2017 at St. Joseph's Hospital at the age of 82 years. He was born on September 10, 1934 in San Pablo, CO to the late Gabriel and Rebecca Martinez, 1 of 17 children.
He started working for Kieckhafer in Cedarburg, and later transferred to Mercury Marine in Fond du Lac. In 1997, he retired after 42 years of loyal service.
From the time he was a child, he loved riding horses. He also enjoyed bowling, shooting pool and attending horse races with his friend Robert "Bugs" and fishing on local lakes with his friend Kenneth.
His family was his most important priority. He loved going to birthday parties, family gatherings and holiday get-togethers.
He and Winnie had nine children: Tom (Veronica) Glendale, AZ, Jeff of Kewaskum, Cliff (Nami) of El Cajon, CA, Laura (Hector) Ovalle of West Bend, Calvin of Slinger, Michael of Fillmore, Barbara (Randy) Brockman of West Bend, Dennis of Green Bay, Denise (Brian) Roethle of West Bend.
He is further survived by 23 grandchildren; 12 great-grandchildren; 1 brother Frank of Colorado Springs, CO; 5 sisters: Esther (Bob) Hatch of Colorado Springs, CO, Rose Diaz of Colorado Springs, CO, Mearlinda (Jake) Juarez of Colorado Springs, CO, Connie of Colorado Springs, CO and Becky of Mexico; 1 sister-in-law Gail Carlson of West Bend; brothers-in-law, sisters-in-law, many nieces and nephews, other relatives and friends.
In addition to his parents, he was preceded in death by 6 brothers and 3 sisters.
A Mass of Christian Burial will be held on Monday, June 12 at 3 p.m. at St. Mary's Immaculate Conception Catholic Church with Rev. Justin Lopina presiding. Burial will be in St. Mary's Cemetery (new) on Tuesday at 10:30 a.m. The family will greet relatives and friends during a period of visitation at the church on Monday from 12 noon until 2:45 p.m.
The Schmidt Funeral Home of West Bend is serving the family. On-line guestbook and condolences available at www.schmidtfuneralhome.com.