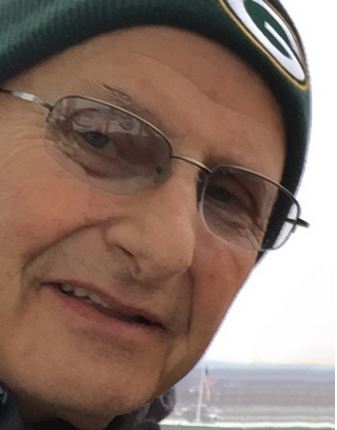 June 5, 2017 – West Bend, WI – Thomas "Tom" W. Malnory, age 69, passed away peacefully, with his family at his side, on Sunday, June 4, 2017 in his home, in West Bend.  He was born on April 30, 1948 in Berlin, WI to Wayne and Rhea (nee Humphrey) Malnory.
Tom was in the U.S. Army and served in Vietnam.  He came home and proposed to his love, Judith Cismoski and they married on October 11, 1969. Tom enjoyed fishing and hunting, gambling and spending time with his family and friends.
Tom is survived by his loving wife Judy; children Matthew (Lisa), Sherry (Kevin) Lisko, Stacy (Todd Kirst) Malnory; grandchildren Brooke and Morgan Lisko, Treyton and Lilliana Malnory; siblings-in-law Paul (Cozette) Cismoski, Betty Ann Stobbe, Jo Anne (Dale) Splittgaber and Jim Cismoski.  He is further survived by nieces, nephews, other relatives and friends.
Tom is preceded in death by his parents and parents-in-law Norman and Leone (nee Bartol) Cismoski.
A Mass of Christian Burial will be at 5:00PM on Tuesday, June 13, 2017 at St. Mary's Immaculate Conception Catholic Church (406 Jefferson St. West Bend, WI 53090) with Father Justin Lopina presiding.  Visitation at church from 2:00PM until 4:45PM.  Military Honors to follow Mass.
In lieu of flowers, memorials appreciated to American Diabetes Association (National Processing Center P.O. Box 13067 Alexandria, VA 22312), American Heart Association (3816 Paysphere, Circle Chicago, IL 60674) and/or Crohn's & Colitis Foundation (733 Third Avenue, Suite 510, New York, NY 10017).
A special thank you to Season's Hospice and Palliative Care and Milwaukee VA Medical Center.