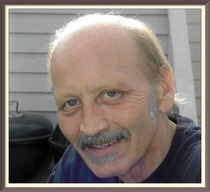 Timothy J. Yahr, "Tim", age 55, passed away peacefully on Friday, December 11, 2015.  Tim was born on March 12, 1960 in West Bend, WI to Richard and Eileen (nee Frank) Yahr.
Tim is survived by his Father Richard Yahr; brothers Greg Yahr, Steve (Jean) Yahr, Rick (Michele) Yahr and nieces and nephews.  Preceded in death by his mother Eileen.
A Memorial Service will be held on Monday, December 14, 2015 at 12:00 p.m. at the Phillip Funeral Home Chapel (1420 W. Paradise Drive West Bend, WI 53095) with Pastor Darin Wiebe officiating.  Visitation will be held from 10:00 a.m. until the time of service at 12:00 p.m.  In lieu of flowers, donations can be made to the Salvation Army (1644 North 26th Street Milwaukee, WI).