Obit: Virginia "Ginny" Ann Baum, 72, of Kewaskum. Ginny served at the dental office with the Hausmanns and later Dr. Sopkowicz at Oak Brook Clinic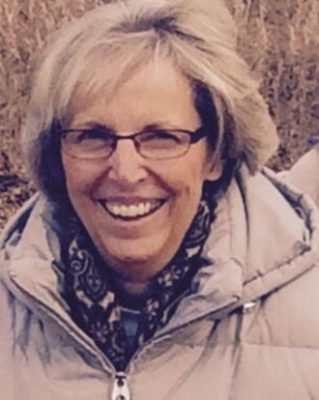 Jan. 2, 2017 – Kewaskum, WI – Virginia "Ginny" Ann Baum, 72, of Kewaskum passed away peacefully Sunday, January 1, 2017 at the Kathy Hospice in West Bend.
Virginia was born on April 6, 1944 in West Bend, the daughter of the late Edward and Verle (Andler) Campbell.  On May 17, 1969, she married Harold "Whitey" Baum.   Altogether, the couple had been together for 57 years.  Virginia was baptized and married at St. Bridget's church in Wayne.  She continued in her faith at Holy Trinity in Kewaskum.
For over 50 years, Ginny served patients and friends at the dental office, first with the Hausmanns and recently with Dr. Sopkowicz at Oak Brook Clinic in West Bend. Ginny was inspired by the people and events in the communities surrounding her country home in Wayne.  She lived happily and hoped for the happiness of others.
Virginia is survived by her husband, Harold; two girls, Bridget (Kevin) Pankonin and Wynelle "Nellie" Baum; and Virginia's sister Patricia Bernhagen. Virginia also had a brother, Robert, who died in infancy.
A Memorial Mass for Ginny will be held at 6:00 p.m. on Friday, January 6, 2017, at Holy Trinity Catholic Church, 331 Main Street, in Kewaskum with Rev. Edwin Kornath officiating.
Ginny's family will greet relatives and friends at the church on Friday from 4:00 p.m. until the time of Mass.
In lieu of flowers, memorials to the Kraemer Cancer Center of West Bend are appreciated in thanks to the entire staff who cared for Ginny endlessly.
The Myrhum Patten Miller and Kietzer Funeral Homes have been entrusted with Ginny's arrangements.