August 4, 2020 – Kewaskum, WI – Agnes "Aggie" Fleischman, 64, of Kewaskum passed away unexpectedly on Monday, August 3, 2020 at her home.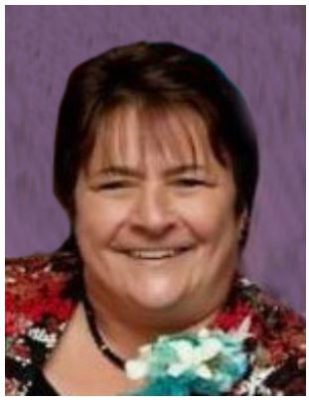 She was born on May 26, 1956 to the late Frank and Bernice (nee Ruplinger) Fleischman in St. Kilian. Aggie graduated from Campbellsport High School. She worked as a computer analyst for many years and currently worked at Refinitiv in Brookfield. She was a member of Holy Trinity Catholic Church. She enjoyed collecting and selling antiques and gardening. She enjoyed making people laugh and spending time with family and friends. Aggie, known as GiGi, especially loved spending time with her grandchildren. She was the light and humor at every event. She will be dearly missed by all who knew her.
Aggie is survived by her daughter, Melissa "Missy" (Matt) DeZwarte; three grandchildren, Carissa DeZwarte, Ben DeZwarte, and Lucas DeZwarte; four sisters, Mary Fleischman, Betty (Dennis) Krueger, Louise (Rich) Fahney, and Angela (Tom) Schickert; three brothers, John (Kathleen) Fleischman, Albert (Joan) Fleischman, and Tony (Chris) Fleischman; a sister-in-law, Gloria Fleischman; many nieces, nephews, other relatives and friends.
In addition to her parents, she is preceded in death by her infant grandson, Abram DeZwarte; her sister, Judy (Ed) Preo; her brother, Norman "Hubie" Fleischman; and other extended family members.
A public visitation celebrating Aggie will be held on Friday, August 7, 2020 from 2 p.m. until 5 p.m. at Holy Trinity Catholic Church, 331 Main St., Kewaskum. Due to the current restrictions and guidelines, please practice social distancing.
A private Mass of Christian Burial will be held.
Please consider signing our online guest book (www.myrhum-patten.com) to share your condolences with the family. Cards addressed to the family may be sent in care of: Myrhum – Patten Funeral and Cremation Service, 1315 W. Washington Street, West Bend, WI 53095.
Myrhum-Patten Funeral & Cremation Service has been entrusted with Aggie's arrangements.