November 29, 2021 – West Bend, WI – Alfred "Al" Richard Hennecke Jr., age 87, passed away Saturday, November 20, 2021, at The Cornerstone Assisted Living in West Bend.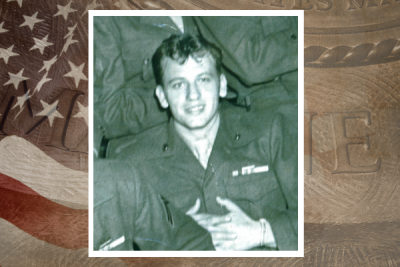 He was born on December 14, 1933, to Alfred and Beatrice (nee Fenske) Hennecke. Alfred served in the United States Marine Corps. He was employed with the Milwaukee Police Department and was a member at St. Frances Cabrini. Among his many interests, Alfred enjoyed playing golf, playing cards, trips to Vegas, and spending time with family and friends.
Al is survived by his wife of 63 years, Patricia; 4 children, Pam (Randy) Lucka, Jean (Bruce) Brendemihl; Richard (Sherry) Hennecke and Tom (Ann) Hennecke; 11 grandchildren, Massoud (Kelly), Kia, Soraya (Mark), Chris (Veronica), Forrest (Alexis), Andrew, Sara, Ashley (Mike), Melissa (Justin), Sam and Nathan; 12 great-grandchildren; 2 brothers, Roy (Patty) and Ron (Lynn); 3 sisters, Nancy (Mel), Kathy, Sue (Jim). He is further survived by nieces, nephews, other relatives, and friends.
Al is preceded in death by grandpa and grandma Fenske, mom and dad Hennecke Sr., sisters Barbara and Mary Jane, and brother Mark Hennecke.
A Memorial Mass will be at 12:00 p.m. on Tuesday, December 7, 2021, at St. Frances Cabrini, 1025 S. Seventh Ave. West Bend, WI, with Rev. Nathan Reesman presiding. Visitation will be at church on Tuesday, December 7, 2021, from 10 a.m. until 11:45 a.m.
Interment at Southern Wisconsin Memorial Veterans Cemetery in Union Grove on a later date.