October 29, 2019 – West Bend, WI – Anthony J. "Sonny" Worzalla, 74, passed away on Sunday October 27, 2019. He was born on August 13, 1945 in Stevens Point, WI to Anthony A. and Margaret (nee Skrzypkowski) Worzalla, was raised in Milwaukee, and graduated from South Division High School. Anthony joined the US Marine Corp on November 3, 1967, served in Vietnam, and was discharged honorably E4 on September 22, 1969. On May 13, 1972 he married Patricia A. Miller at St Gabriel Catholic Church in Milwaukee and started their family. In 1996 he medically retired because of health issues. He was member of VFW Post 1393 in West Bend.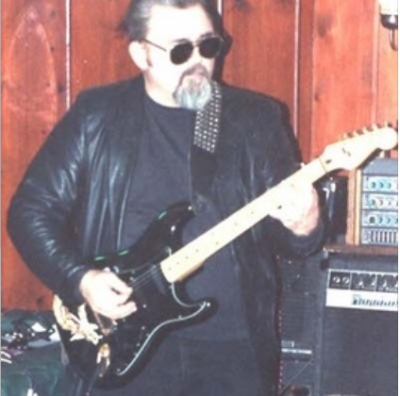 Anthony's hobbies, interests, and pastimes were his music, he loved playing guitar and rebuilding them. He worked for C.N. Western Railway, also a truck driver for a number of years until 1994. He was a loving husband, father, grandfather and brother.
Anthony is survived by his loving wife Patricia, his children; Allen, Doug (Sara), Jennifer (Ryan) Getts and Nick (Katie), grandchildren: Larissa, Josh, Megan, Nathan, Hannah, Ashton, Breanna and Tyler. Further survived by his sister Susan Swiezynski other relatives and friends. He was preceded in death by his parents, aunts and uncles.
Funeral Services for Anthony will be held at 3 p.m. on Sunday, November 3 at the Phillip Funeral Home Chapel, 1420 W Paradise Dr. West Bend, WI 53095, with Rev. Michael Koebel presiding. Visitation will be held on Sunday at the funeral home from 1:00 p.m. until 2:45 p.m. Interment will take place at Southern Wisconsin Veterans Memorial Cemetery (21731 Spring St. Union Grove, WI ) on Monday. Full Military Honors will follow the service at the funeral home.
The family would like to thank the staff at Froedtert Hospital, the Kathy Hospice and Phillip Funeral Home who took great care of our beloved husband and father!