July 31, 2020 – West Bend, WI – Betty J Dickmann (nee Lochen) of West Bend took her last breath, in the comfort of her own home, accompanied by family. She entered into eternal life on July 24, 2020 at the age of 95.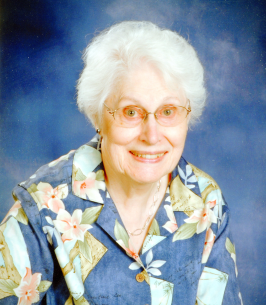 Betty was born in 1925 in Athens, Wisconsin to Ollie Robert Lochen Sr. and Estelle Buck. Sadly, Estelle died of tuberculosis when Betty was three and her brother was one. The family moved to Newburg, Wisconsin where her father married again but tragically lost his second wife to tuberculosis as well. It was then that Betty went to be raised by her grandparents, aunts and uncle on the family farm until her father remarried again and the family moved to West Bend.
Betty graduated from West Bend High School in 1942 and married Walter F ("Bud") Dickmann on June 5, 1947 after he returned from service in the Marine Corps. They were blessed with two children and a happy home that she kept spotless. Betty was an extraordinary cook, seamstress, gardener, organist and pianist. She studied music at UWWC and took up the guitar. She was a charter member of St. Frances Cabrini Catholic Church. Most of all, she was an extraordinary mother.
Those she leaves behind to cherish her memory include her brother Ollie ("Bud") Lochen Jr., sister-in-law Lucy Lochen, devoted daughter Diane (Ken) Troedel, daughter-in-law Jeanne (John) Dickmann, very special grandsons Aaron Troedel, Adam (Chanelle) Troedel, beloved great-grandson Liam John Troedel as well as nieces, other relatives, friends and many children young and grown who have and will always call her "Grandma Betty."
In addition to her parents and husband, she was preceded in death by her son John G Dickmann, grand-daughter Sarah Lynn Dickmann, and nephew Mark Lochen.
A private service at Phillip Funeral Home and interment in Holy Angels Cemetery will be held at a later date.
I, Diane, would like to express my deep appreciation to our family members Adam, Chanelle, Aaron and Ken for the tremendous amount of loving support they gave, at any hour of the day or night so that together with Preceptor Hospice's extraordinary staff of nurses, therapists, aids, chaplain and social workers, it was possible to keep mom in her own home, comfortable and never alone during her final days. She will be terribly missed but live forever in our hearts.