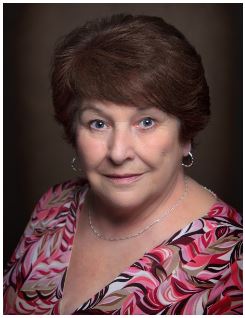 Nov. 14, 2018 – West Bend, WI – Beverly M. Krell (nee Wendelborn), 81, passed away on Nov. 8, 2018 at Kathy's Hospice in West Bend. She was born July 31, 1937 in West Bend to the late Henry Berthold (Bert) and Ethel Mary (nee Corbett) Wendelborn.
As a young child, Beverly's parents purchased land on Hwy B and had a basement dug out.  They were the first people out in what was later known as "Jansen Heights" or more locally as "Gopherville". Many of the families that were to later build here also started out by living in the basement until they, too, had the finances to continue to build the top half of their homes.  They lived in their basement for a few years, until they were able to build the rest of their house – though not as big as originally planned.
Beverly attended the local West Bend Schools until the time of her marriage to Jerome Krell on Feb. 20, 1954.  After her marriage, she took on the difficult job of raising seven children, having them in the space of eight years.  Her husband was an over-the-road truck driver, often gone for weeks at a time, leaving her to handle everything on her own.  She took pride in being able to handle almost anything by herself.
Beverly always had an avid interest in weather and medicine.  She was constantly being consulted for medical advice of one type or another.
Since childhood, she has shown a love for animals.  She would constantly bring home some lost animal.  She has always had pets in her home. At the time of her death, she had 3 cats, Misty, Tony and Patches.
Those that Beverly leaves behind to cherish her memory include her seven children, Diane Bentfield (special friend Ken Feucht), Jeff (Dawne Draeger) Krell, Greg Krell, Jim (Jill) Krell, Beth Krell (special friend Tom Eder), Jon Krell and Brenda (Mark) Merten; 12 grandchildren, Chris (Tiernee) Schatz, Matt (special friend Jami Kirchoff) Schatz, Mike Schatz, Lindsay Krell, Jessica Krell, James Krell, Matthew Krell, Nick Krell, Ken Erickson Jr, Tyler Krell, Trisha (Joseph) Mooney, and Daniel Borusky; 10 great-grandchildren, Sophia, Frankie, Sterling, Leslie, Blake, Emma, and Murphy Schatz, Jackson and Mariah Krell, and Kennedy Mooney; sister, Mary (Marvin) Ostrander; and many other nieces, nephews, and Facebook friends.
Those that preceded Beverly in death include her husband, Jerome, on Apr. 6, 1995; her parents, Bert and Ethel; daughter-in-law, Patti Krell; siblings, Betty, Ronnie, Anita; brother-in-law, Richard Wilde; sister-in-law, Bonnie Wendelborn; grandson, William Krell; and granddaughter, Katie Rose Krell.
A celebration of Beverly's life will be held by the family on Saturday, Nov. 10, at Beverly's home at 1:30. The family would like to extend a sincere thank you to the staff at Season's Hospice and Kathy's Hospice for their warm care and attentiveness of their mother.
In lieu of flowers, donations to the American Cancer Society would be appreciated.
The Myrhum Patten Miller & Kietzer Funeral Homes have been entrusted with Beverly's arrangements.