Obituary | Calvin L. Langer, 96, of Hartford
April 24, 2020 – Hartford, WI – Calvin Lloyd Langer, born January 26, 1924 in Arkdale, Wisconsin (the son of Louis William and Marian Clara (Wright) Langer), passed peacefully at home surrounded by loved ones on April 22, 2020.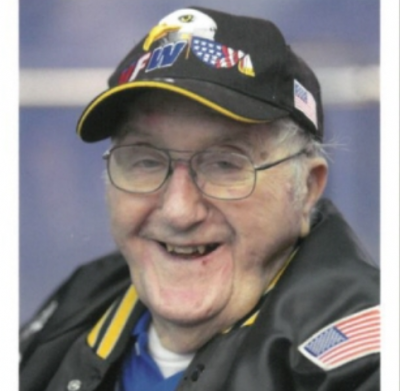 He was preceded in death by his parents and older brother Allison. He is survived by brothers Philip and Gordon, wife Betty, daughter Cathy (husband Warren Feutz), son Steve (wife Sheryl) grandchildren Amber Schauer (Darrin), Ashley Kuhaupt (Sam) Allen Feutz (Aleya), Gabriella Langer. Great grandchildren, Brayden, Makenzie, Kinsley, Everly, and Benjamin.
Growing up in central Wisconsin during the Depression tested the toughness and ingenuity of the Langer boys. Plumbing was outdoors, electricity and phones non-existent. Being farmers, the boys grew up plowing behind a team of horses. They went to a one-room schoolhouse where grades 1-8 were held. When Calvin was in eighth grade, Father Louis opened a creamery. Calvin and older brother Allison had to start up the wood-fired steam engine every morning to operate the pasteurizer, butter churn, ice-cream machines, etc. Upon 8th grade graduation, the class of 15 kids had to go to Adams to attend high school. As there were no buses, everyone carpooled with their farm neighbors. The boys were both musical and athletic. Calvin played trumpet, baseball in the local town league, and developed a passion for playing tennis on clay courts. In the 1930's their Dad bought a 32 Volt Delco power plant for the farmhouse. Lights, radio, and clothes washing machine. Mother Marian was ecstatic.
In 1939 the business at the creamery picked up, Calvin and Allison got a contract to supply milk to the CCC camp at Petenwell. They then tried to get a cheese-making license, thinking they would, they hired a cheesemaker. Unfortunately, they were denied the license and the state ordered them to sell their milk to other creameries. Thus ending the Langer creamery in Arkdale in 1943. Calvin graduated from high school the next year and began looking for the next chapter in his life.
For most of 1944, Calvin worked on the family farm and avoided the WWII draft, but in April 1945 he signed up for the Merchant Marines. Calvin was trained at Sheepshead Bay New York for basic training, then shipped out to San Francisco where Steward's Mate 3rd Class Langer shipped out on the USS Matsonia, Marine Runner and Tuskegee Victory. These ships were largely troop transports, taking food and beer to GIs still in Europe or the Pacific, and returning GI's from WWII that had been discharged. In June 1947, Steward's Mate 3rd Class Langer was discharged from the Merchants Marines and returned to his family farm.
In January 1948, the draft found Calvin and he headed to Camp Breckinridge Kentucky for training for the Korean "police action". After basic, Calvin was sent to Ft. Lewis Washington, 2nd Infantry Division, 9th Regiment, H Company. H Company was a heavy weapons company, 0.50 caliber machine guns, 81 mm and 4.2 inch mortars. In January 1950, the Army furloughed Calvin and he returned to the family farm on active reserve. Then in October 1950, Korea heated up and Calvin was once again called up to active duty. This time the Army wasted no time, Calvin was flown to Japan, rejoined H company, and was deployed to the 38th parallel. In May 1951, the Arkdale farm boy and his 2nd Division were attacked by 160,000 north Koreans and Chinese. When May ended 65,000 of the enemy littered "Bloody Ridge". On August 18, Calvin and his company were assigned to help in the ongoing "cleaning up" of Heartbreak Ridge and on August 30, Calvin performed the acts which earned him his Bronze Star and Purple Heart. When the 9th Regiment was pinned down by withering artillery, Calvin crawled over the top of the ridge to call in US fire, resulting in nearby friendly fire strikes that caused himself to be wounded, but allowed 9th Regiment to overcome the enemy. On October 20, 1951 H Company was relieved after 100 days of continuous front-line action. Pfc Calvin Langer was promoted to Corporal for his actions before being discharged from the Army in December 1951.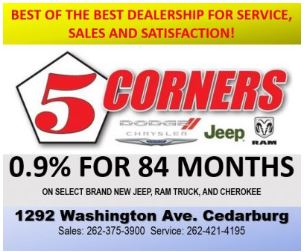 Once again, Calvin resumed life on the Arkdale family farm. In 1952, one day while sawing lumber, he suffered an accident to his hand which would send him to the Mauston Hospital and change his life. Due to the mishap, Calvin lost all but one finger on his writing hand, but it was while there as a patient Calvin would meet his future wife, Betty Neustadter. Calvin and Betty were married August 22,1953. Shortly after Calvin enrolled at UW River Falls to receive a BS '57 in agriculture. Along with the normal challenges of attending college, Calvin was teaching himself how to raise daughter Cathy (born in '55) and how to write with his left hand. Let's just say his penmanship was never quite the same. Calvin graduated from college to pursue a career as an agriculture teacher at the high school level but soon found that even back in the day, teaching while having to discipline were not his cup of tea so he decided to take a job with Kraft Foods which brought him and his family to Hartford Wisconsin. Calvin, along with the help of his father-in-law and wife Betty, built the home in fall 1957 where they still live today. Calvin was a field manager for the area Kraft office until it closed in 1963, and despite rumors there is no proven connection to this being the year son Steve was born. It was at this point that he traveled to the State Employment Office of Milwaukee, aka Job Service, looking for a job. After completing the application process and following the interview, Calvin was offered a job to work at the Employment Office. He remained at the Milwaukee location for several years until approximately 1978 when they asked that he manage the new branch being opened in West Bend. Shortly thereafter, another branch office was opened in Grafton which he also managed. Calvin remained with Job Service until his retirement at age 71 in 1995. It was at this point that Calvin and Betty decided that rather than pull a camping trailer to their property in Eagle River they would build a cabin. They spent as much time as they could at the cabin enjoying the peace and quiet of the lake and wildlife.
Calvin was very involved in his community. He was a member of Kiwanis Club, Church Council, church league, band parents' organization, VFW legion, Education for Employment committee at HUHS. He was a man of family and faith. He was a pillar of Redeemer Lutheran Church of Hartford and the community because he lived life genuinely and caringly. He never settled and always pushed for the best in himself and others.
Those are the facts, but who was the man? The following is the answer to this question from his kids. Someone once said the trick in life is to die young as late as possible. To his last day, Dad taught us how to grow old with dignity, humor, and kindness. Dad loved to stay busy, he always had a project, loved to watch a Lab flush a pheasant, catch a muskie, or teach his kids/grandkids about wildlife, plants, and trees. He valued character over pedigree, looked for the good in each person and usually found it. He taught that it was right and important to give back to this country.
He was a member of the greatest generation, he lived through the Depression and WWII. His courage was tested through tempests we cannot conceive. He was a teacher, mentor, coach, Dad. When life threw us kids various health challenges, who believed we could meet and overcome them? Dad. When we tried and failed to achieve various personal and professional objectives, who was our tireless cheerleader? Dad. When we faltered and lost faith, who was our relentless coach and spiritual leader? Dad.
Dad taught us that a day was not meant to be wasted. He taught us what it means to be a wonderful father, grandfather, and great grandfather. He encouraged and comforted but never steered. We tested his patience. But he always responded with unconditional love. And for every day of their 67 years of marriage, Dad taught us what it means to be a great husband.
Calvin Langer was the kind of man who enriched every person he met. He made us stronger, kinder, gentler, and more thoughtful. If Calvin did not make you laugh, then he was the best friend you never met. And Dad, we are going to remember you for all that and more, and we are going to miss you. Your kind soul will stay with us forever. So, through our tears, we have had the blessings of loving you, a noble great man. The best father a son or daughter could have. Vaya con Dios papa.
A Memorial Service for Calvin will be held tentatively Saturday, May 16, 2020 at 4 p.m. at Redeemer Lutheran Church, 255 W. Lincoln Avenue, Hartford, WI 53027. Family will greet relatives and friends at the church on Saturday, May 16 from 2-3:45 p.m.
Memorial contributions in Calvin's name to the American Heart Association (in care of Betty Langer) are appreciated.
Acknowledgments: Dr. Weber, Peggy, Stacy, Jill, Marcie, and Marie from the Aurora Hospice group.