September 19, 2019 – West Bend, WI – Charles "Chuck" G. Algiers, 83, of West Bend found peace on Wednesday, September 18, 2019.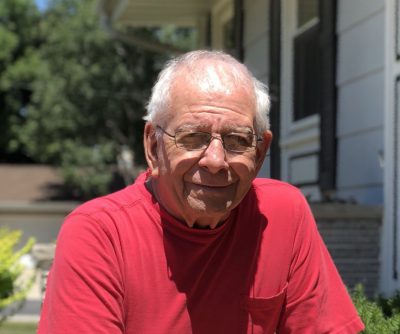 He was born on April 7, 1936 to the late John and Lucy (Herbe) Algiers in Hartford, WI. On October 7, 1961 he was united in marriage to Imelda "Melly" Klink at St. Kilian Catholic Church in Hartford. Chuck worked as an architect for Precision Metals for over 30 years. He was a member of the Campbellsport Lion's Club. Chuck had such a love for cars that he enjoyed getting a new car every few years and taking road trips.
He also loved dogs, especially his Schnauzers. Chuck enjoyed listening to talk radio and watching HGTV and the occasional shopping trip. He had a great sense of humor and his witty sarcasm was evident by all who knew him. He will be missed by all who knew him.
Those Chuck leaves behind to cherish his memory include his wife, Imelda "Melly" Algiers; three children, Renee (Steve) Mueller of Frisco, TX, Charles "Chuck" Algiers of New Castle, PA, and Chris Algiers of West Bend, WI; one grandchild, Ian Algiers; a brother, Dr. James (Dorothy) Algiers; two sister-in-laws, Marcia and Betty Algiers; his former daughter-in-law, Wendy Algiers; caregiver, Mary Hoey; many nieces, nephews, other relatives and friends.
In addition to his parents, he is preceded in death by his two sisters, Rosalie (Jack) Penland and Mary (Roger) Ohrmund and his two brothers, Norbert and Lawrence Algiers.