August 25, 2019 – Slinger, WI – Chester B. Woerishofer, 83, of Slinger, passed away on Friday, August 23. He was born on September 17, 1935 to Chester and Cathryne Woerishofer (nee Berthold) in West Allis, WI. He attended Milwaukee West Division High School. Chester married Betty J. Knaack on February 8, 1958 in Milwaukee. He worked at Woerishofer Bakery, the family bakery, and then at Crestwood Bakery. He served in the US Army in the 51st Engineering Company, traveling overseas to Germany. He earned the National Defense Service Medal and the Army of Occupation Medal. He served from February 23, 1954 until February 13, 1957. Chester enjoyed hunting, ice fishing, archery, camping, history, and especially enjoyed spending time with his family doing anything at all. He was a member of St. Luke Lutheran Church in Slinger, as well as Bakery, Confectionery, Tobacco Workers and Grain Millers International Union.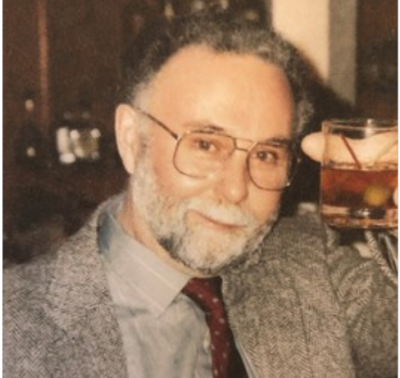 Chester is survived by his wife Betty, children Cheryl A (Michael) Rocheleau of Wasau, Wendy R (James) Herzfeldt of Germantown, Bryon L (Gayle) Woerishofer of Genesee, and Bradley P (Angela) Woerishofer of Watertown; Grandchildren Colton M (Chelsey Wambach) Woerishofer of Sussex, Nicholas R Woerishofer of Milwaukee, Adriana P Woerishofer of West Allis, Gabriel W Woerishofer of West Allis, Gwendolyn M Woerishofer of Watertown, and Margarite L Woerishofer of Watertown; Great-grandson Dimitri W Woerishofer of Sussex; sister Charlene (Tom Bluma) Brandenburg of Pewaukee; and sisters-in-law Catherine Woerishofer of Crivitz, Pat (Wayne) Viereck of Tuscon, AZ, Karen (Joseph) Nagy-Frederick, MD, and Jackie (Michael) Fryt of Durham, NC.
Chester is preceded in death by his parents, son Scott C Woerishofer; brother Charles Woerishofer, and brother-in-law Rodney Brandenburg.
There will be a Funeral Service for Chester at 11 a.m. on Friday, August 30 at St. Luke Lutheran Church, 4860 Arthur Road, Slinger, WI 53086. Interment will take place at a later date.
The family of Chester would like to thank the staff at The Pavilion at Glacier Hills in Slinger and Allay Home and Hospice.
Memorials in Chester's honor are appreciated to St Jude's Children's Hospital (501 St. Jude Place, Memphis, TN 38105) or the Wounded Warrior Project (PO Box 758517 Topeka, KS 66675).