Obituary | Cole Matthew Strassman, 24, of Fond du Lac
May 8, 2019 – Fond du Lac, WI – Cole Matthew Strassman, 24, of Fond du Lac passed away on May 7, 2019.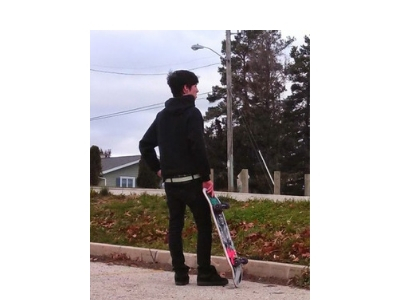 Cole was born on June 4, 1994 in Fond du Lac to Randy Strassman and Ann-Marie Scheerer  (Spicuzza).
In 2012, Cole graduated from Lomira High School surrounded by his many supporters. He was a welder by trade. Cole enjoyed skateboarding, anything to do with cars, guitar playing and listening to death metal music.  He loved his "kitty babies," Charlie and Galaxy. Cole was a charmer!
Those Cole leaves behind to cherish his memory include his parents, Randy and Ann-Marie; step-mother, Robin Acosta; step-father, Peter Scheerer; six siblings, Ashly (Andrew) Feustel, Caitlyn Strassman, Aaliyah Kaelin, Joshua (Krystal) Klebs, Nicole Schodeberg and Damien Hose; Loves of his Life, Amanda and Zoey;  two nieces, Cyrena and Isabella.  He is further survived by paternal grandparents, Neil and Claudia Strassman; maternal grandparents, Willilam and Michelle Large; Peter's parents, Bruce and Bonnie Scheerer, as well as uncles, aunts, other relatives and friends.
Cole was preceded in death by his great-grandparents, Cyrena and Alvin Strassman, Pat and Tilly Jaeger, Leon and Cleo Balthazor, and Janet Radank; and grandfather, Robert Spicuzza.
Memorial Service for Cole will be held at 7 p.m. on Tuesday, May 14, 2019 at Myrhum Patten Miller & Kietzer Funeral Home (350 Main Street – Lomira, WI  53048) with Pastor Rom Pegram officiating.
Cole's family will greet relatives and friends at the Funeral Home on Tuesday from 4 p.m. until the time of service.
Cole was known as a giving person and even in death, his giving continues as his donation of tissues and organs will touch the lives of many people.