Obituary | Darleen W. Kandel, nee Wiedmeyer, 89, of Jackson
February 15, 2020 – Jackson, WI – On Wednesday, February 12, 2020, Darleen Kandel passed on to her heavenly home at the age of 89. She was born on May 2, 1930 to Daniel and Veronica (nee Lofy) Wiedmeyer in Jackson, Wisconsin and she graduated from West Bend High School in the Class of 1947. Darleen married Sylvester F. Kandel on October 24, 1953 at Holy Angels Catholic Church in West Bend.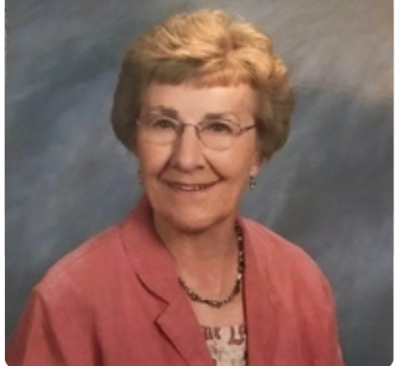 Darleen was a truly dedicated employee no matter where she worked. She spent her early working years as a secretary at the former West Bend Aluminum Company and later worked in the "test kitchen." She then stayed home to raise her three children but always continued to pursue classes and workshops in the secretarial field. She eventually went back to work as the West Bend West Guidance Department Secretary, a job she held for many years and truly enjoyed.
Darleen and Sylvester were married for 45 years until Sylvester's death in March, 1999. She is survived by her three children, Cheryl (Don) Liebetrau of West Bend, Mary Jungers of Greendale, Wisconsin, and Fred (Teri) Kandel of West Bend, and her six beautiful grandchildren, Matthew, Kate, & Carolyn Jungers, and Joseph, Jacob & Nathan Kandel. She is further survived by many relatives and friends.
Darleen was passionate about the way in which she worked and played. While a West Bend West Guidance Department employee, there was never a school that could be better than West High – even though her own three children were all West Bend East graduates. Many a battle over that at the Kandel home. Darleen and Sylvester enjoyed years of ballroom dancing and a love of music. She also enjoyed her garden, being out on the golf course, and times on the boat with her family. She loved living at Cedar Ridge for 16 years and working at Boston Store after Sylvester's death.
Darleen was a proud mother and grandma – watching her own kids take on any educational endeavor and participate in many athletic events. She was a fierce football fan as well, especially enjoying the Wisconsin Badgers and Green Bay Packers. Grandma Kandel was loved by her grandchildren and proud that they all pursued college degrees.
Most especially, Darleen was a lady of faith who was known to have a rosary in her hand or somewhere close by until her dying moments. We will miss you Mom.
A Mass of Christian Burial will be celebrated on Friday, February 21 at 2 p.m. at St. Frances Cabrini Catholic Church, 1025 S. 7th Avenue, West Bend. Visitation for family and friends will be at church beginning at 12 p.m. until Mass time. Burial will follow at Washington County Memorial Park in West Bend.
Special thanks to the many compassionate caregivers at Cedar Community in West Bend and her team of medical providers. In lieu of flowers, memorials may go to the St. Frances Cabrini School in West Bend.
The Schmidt Funeral Home of West Bend is serving the family.