Obituary | Darlene M. Schaub, 88, of the town of Wayne
November 25, 2019 – Town of Wayne, WI –Darlene M. Schaub, 88, of the town of Wayne, passed away on Friday, November 22, 2019, at Kathy Hospice in the town of Polk.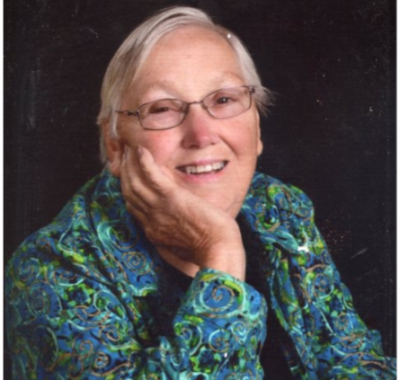 Darlene was born on September 9, 1931, in West Bend, the daughter of the late Albert "Jim" and Helen (nee Poler) Kapfer. On May 19, 1951, she was united in marriage to Leland Schaub at Fifth Avenue United Methodist Church in West Bend. Leland preceded Darlene in death on August 1, 2008.
Darlene was big into 4-H and was in the Washington County Homemakers Club Kewaskum Kitchenettes. She enjoyed making quilts for her children, grandchildren, and great-grandchildren. What Darlene enjoyed doing the most was making homemade doughnuts in January with all of her daughters, daughters-in-law, and grandchildren. Darlene had a love of animals, she took care of any sick dog, cat, or calves, and gardening – flower and vegetable, and enjoyed canning. Darlene loved all kinds of card games and board games.
Those Darlene leaves behind to cherish her memory include five children, David (Karen) Schaub of Kewaskum, Terry (Linda) Schaub of West Bend, Patricia Hafermann of Kewaskum, Michael (Kathleen) Schaub of Ripon, and Susan O'Kroley of Cottage Grove; nine grandchildren, Michelle (Ryan) Schiefelbein, Jennifer Schaub (Kevin), Nathan Schaub (fiancé, Jennifer), Kristine Hafermann, Carrie Gerlach, James (Camila Zimpel) O'Kroley, Shelly Schaub (fiancé, Chris), Stephanie (Scott) Gabert and Jessica Schaub; six great-grandchildren, Kaylie Bath, Bret Schiefelbein, Maisie Osuski, Gage Bath, Tristan O'Kroley, and Matthew Schaub Jr.; a sister, Mary Ellen Kapfer; a brother-in-law, Lester Schaub; other relatives and friends.
In addition to her husband and parents Darlene was preceded in death by two grandchildren, Matthew Schaub and Christopher O'Kroley; two sisters, Beverly Laatsch and Barbara (Allen) Kleinhans; a sister-in-law, Laverne Schaub.
Funeral services for Darlene will be held at 11:30 a.m. on Saturday, November 30, 2019, at St. Lucas Evangelical Lutheran Church, 1417 Parkview Drive, in Kewaskum. Rev. Timothy Henning will officiate and burial will follow at Lutheran Memorial Park in Kewaskum.
Darlene's family will greet relatives and friends at the church on Saturday from 9 a.m. until the time of service.
In lieu of flowers, memorials to Washington County Alzheimer's Association or to the Kewaskum Food Pantry is appreciated.
The Myrhum-Patten Funeral Home has been entrusted with Darlene's arrangements.