Obituary | David G. Pietruszynski, 76
March 12, 2019 – Washington Co., WI – David G. Pietruszynski, 76, went home to the Lord on Monday, March 11, 2019.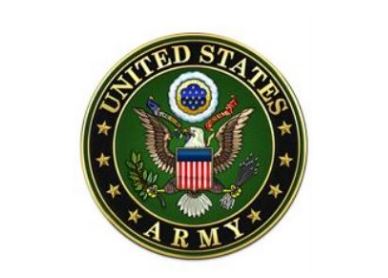 He was born in Milwaukee on December 15, 1942 to parents Gordon and June (Risch) Pietruszynski. David was a 1961 graduate of Pulaski High School in Milwaukee. He proudly served his county in the US Army. David was united in marriage on May 13, 1972 at St. Gregory the Great to Diane Becco. He worked for R&B Wagner for 33 years.
David was an avid vegetable gardener. He enjoyed the outdoors, hunting and fishing. David will be remembered for his tomato plants, sense of humor, an active member of St. Mary of the Hill Parish and spending time with his grandchildren.

David is survived by his loving wife of 46 years, Diane; three sons, Brian (Kimberly), Brandon (Cynthia), Erik (Nicole); six grandchildren, Gianna and Enzo; Oliver, Samuel, Milo; Mack; sisters, Barbara Baird and Linda (Thomas) Jansen; sister-in-law, Judy (Wayne) Schillerstrom; also survived by nieces, nephews, other relatives and friends. David is preceded in death by his parents; sister, Karen Dolski; brother-in-law, Tom (Darlene) Becco.
Mass of Resurrection will be celebrated at St. Mary of the Hill Parish – St. Therese Chapel – Level 2, 1525 Carmel Road, Hubertus on Tuesday, March 19 at 5 p.m. with Rev. Fred Alexander, OCD and Rev. Bonaventure Lussier, OCD presiding. Visitation for family and friends from 3 p.m. until time of Mass.
The family wishes, in lieu of flowers memorials are appreciated to St. Mary of the Hill Parish or the American Heart Association.