May 12, 2022 – Hartford, WI – David Sheldon Prusow, 78, of Hartford, Wisconsin passed away peacefully at the Lutheran Home Hospice on Thursday, May 12, 2022.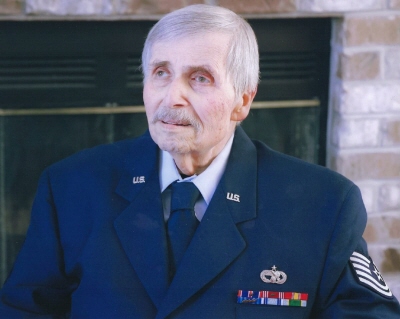 David was born August, 27, 1943 in Milwaukee Wisconsin to Oscar and Eva (nee Ginsburg) Prusow. He was united in marriage to Janine Prusow (nee Swiatkowski) on April, 29, 2001.
David attended Washington High school and went on to attend the University of Oshkosh obtaining a Bachelor of Science in Political Science. He was talented from an early age and taught himself how to play the piano, along with the trumpet growing up. He was a great man who loved his independence.
He went on to serve over 30 years in the United States Military including serving time in the Army and Air Force, where he then retired from the Air Force Reserves.
David enjoyed the outdoors while snowmobiling, hunting, fishing, and photography. He was also an involved member in the Richfield Lion's Club for many years.
David is survived by his loving wife of 21 years, Janine; dear sister Pamela Prusow; cherished children, William (Becky) Prusow, Daryl (Jennifer) Prusow, Joshua, Megan, Brandon (Elizabeth) Prusow; cherished step-children, Oliver Spaulding, and Paige (Travis) Duovick, adored grandchildren Lexi, Madison, and Dylan Prusow, Jessica (Nate) Zittle, Jennifer (fiancé Matt) and Amanda Prusow, Zelda and Warren Dudovick, and Lilly Prusow, adored great-grandchild Landon Zittle and future "little" Zittle on the way.
He was preceded in death by his parents; first wife Sharon Prusow; and second wife Helene (Sugar) Prusow.
A Memorial Service for David will be held Sunday, June 5, 2022, at 12:00 a.m. at the Schauer Arts Center, 147 N. Rural Street, Hartford, WI, with visitation from
10:00 a.m.-11:50 a.m; all taking place in the Pike's Peak room upstairs.
Contributions in memory of David are appreciated to the Richfield Lion's Club.