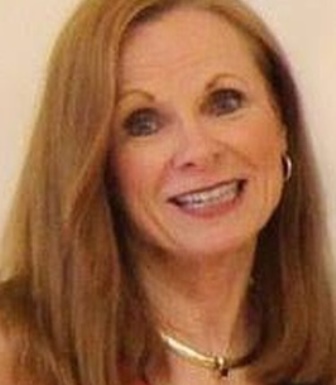 July 5, 2019 – Kewaskum, WI – Debbie Garrity of Kewaskum, WI (formerly of Grafton, WI) ended her struggle with ALS on Tuesday, July 2 at age 66. Beloved wife of DJ (Donald) Godfrey. Debbie was born on June 14, 1953 in Milwaukee, WI to Margaret (Sullivan) and Thomas Garrity and was raised in Grafton, WI where she graduated from GHS in 1971. Debbie worked as a sales executive in the corporate promotional apparel industry where she earned national sales recognition.
As a beautiful, active and fun-loving Irish redhead, Deb thrilled in being a Jazzercise instructor, setting out on long Harley rides with DJ and friends and spending special time with her Ya Ya's at Legend Lake. In addition to her husband and siblings, Debbie's beloved nieces, nephews, extended family, and friends were first and foremost in her world along with her love for her cats, Spike, Sam, and sweet dog, Sadie. Blessed with amazing musical talent, she graced many a wedding, funeral and numerous celebrations with her beautiful voice. Debbie's intellect, quick-witted humor, compassion and radiant smile will be missed by all who knew her.
Preceded in death by her parents Margaret Bliese and Thomas Garrity, stepfather John Bliese and parents in-law Colonel Donald and Joyce Godfrey.
She is survived by her loving husband DJ Godfrey, sisters Kathy Garrity (Steve Jones), Nancy (Rip) Hundt, Jan Doerr and brother Tom Garrity, in-laws Kim (Paul) Stover, Karen Godfrey and Jim Slagel. Also many cherished relatives and friends.
Family and friends who wish to celebrate Debbie's life are invited to attend a visitation on Monday, July 15 from 1:00 pm to 4:45 pm at Holy Trinity Catholic Church, 331 Main Street, Kewaskum, WI with Mass of Christian Burial at 5 pm.
In lieu of flowers, the family wishes donations be made in Debbie's honor to:
ALS Association of Wisconsin
www.alsawi.org
American Diabetes Association of Wisconsin
www.diabetes.org
Or the charity of your choice.