Obituary | Dennis "Denny" D. Schroeder, 74
April 4, 2019 – Washington Co., WI – Dennis "Denny" D. Schroeder, 74, went home to the Lord on Sunday, March 31, 2019.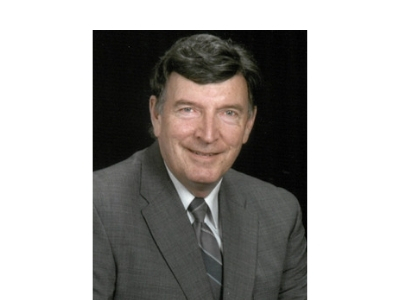 He was born in Manitowoc on February 2, 1945 to parents Glenn and Gladys (Price) Schroeder. Denny was a 1963 graduate of Lincoln High School in Manitowoc. He was united in marriage on November 26, 1964 to Dianne Schwalbe. Denny started his grocery career at Kroger in Manitowoc, eventually being co-owner of Piggly Wiggly, Main St. in Menomonee Falls. Denny will be remembered for his warm smile and spending time with family and friends.

Dennis is survived by his loving wife Dianne; four children, Melanie (John) Harwin, Daryl (Deb), Carla Schroeder and Heidi (Matt) Schneider; eleven grandchildren, Jake and Rachael; Drew, Hunter and Nadia; Spencer and Abrielle; Britton, Matalie, Brynley and Brielle; brothers-in-law, Russell (Patricia) Schwalbe and Jon (Jean) Schwalbe; sister-in-law, Jeanne (James) Thies; also survived by nieces, nephews, other relatives and friends. Dennis is preceded in death by son-in-law, Dean Harwin; one brother, John Belbeck; three sisters, Mavis (Butch) Marquis, Joan (Donald) Vandenbusch and Kay (Larry) Levendusky.

Funeral Services for Denny will be held at Peace Lutheran Church, 1001 Center St., Hartford on Sunday, April 7 at 5 p.m
Visitation for family and friends at the Church from 2:30 p.m. until time of service.
Private committal at Sunnyside Cemetery, Lannon.
In lieu of flowers, memorials are appreciated to Kettle Moraine Lutheran High School or the church.

Farewell then friends, I leave thee and set forth on my journey The crown of life to wear be ye to God commended In heaven all woe is ended and we shall meet in Glory there.