May 31, 2023 – Washington County, WI – Dennis H. Krueger, 76, of Mayville passed away on Sunday, May 21, 2023, at his home with his loving family surrounding him.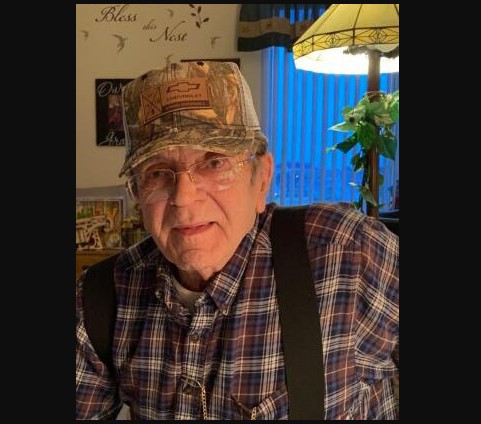 Dennis was born to Harvey and Doris (nee Karnitz) Krueger on March 22, 1947. He graduated from Mayville High School in 1965. Dennis then enlisted in the Army for 3 years, spending 2 years in Germany as a tank mechanic. He was united in marriage to Alice Walters on July 26, 1969, at St. Paul Lutheran Church in Mayville, where they are both lifetime members. Dennis belonged to the American Legion Post 270 in Theresa for 56 years. He was an over-the-road truck driver for 44 years until he retired at the age of 66. Dennis enjoyed camping, bowling, grilling, and most of all spending time with his family. His favorite channel on TV was Westerns.
Dennis will be remembered by his loving wife Alice of 53 years. Their three children, Daniel (Nicole Rauch) Krueger of Waupun, Jennifer (Joel) Harmsen of Oakfield, and Samantha (Curtis) Schlieve of Waupun; son-in-law, Jerry Clark; eight grandchildren, Isabelle, Marissa, Morgan, Ava, Austin, Riley, Evan, and Hayven; two brothers, Virgil (Cindy) Krueger and Todd (friend Karol) Krueger; three sisters, Mardell (Mike) Sabel, Sandy (Mark) Wessel; and Christine (friend Tracy) Krueger; six sisters-in-law, Cindy Krueger, Bonnie (Dan) Sanger, Linda Haddy, Sandy (Jim) Seering, Barbara (Bob) Holzam, and Diane Walters; three brothers-in-law, David (Mary Ann) Walters, Merlin (Vicki) Walters, and Kenny (Diane) Walters; and many relatives, nieces, nephews, and close friends.
In addition to his parents, he is preceded in death by his daughter, Sherri Clark; sister, Beverly Schuster; brother, Greg Krueger; brother-in-law, Frances Schuster; nephew, Scott Wessel; and three brothers-in-law, Bob Walters, Donald Walters Jr., and Jerry Haddy.
In honor of Dennis's wishes, a private family service has been held.  Burial of Dennis's cremated remains was in Theresa Union Cemetery.
The family would like to thank the nurses and staff at SSM Hospice for all their help and care as well as family and friends for all their love, thoughts, and prayers.