June 1, 2023 – Fond du Lac Co., WI – On Tuesday evening, May 20, 2023 around 9:45 p.m. a Wisconsin State Patrol trooper located a vehicle on I41 that had fled the scene of a court order violation in Winnebago County. The trooper attempted to stop the suspect southbound near W. Scott St., however the suspect failed to stop.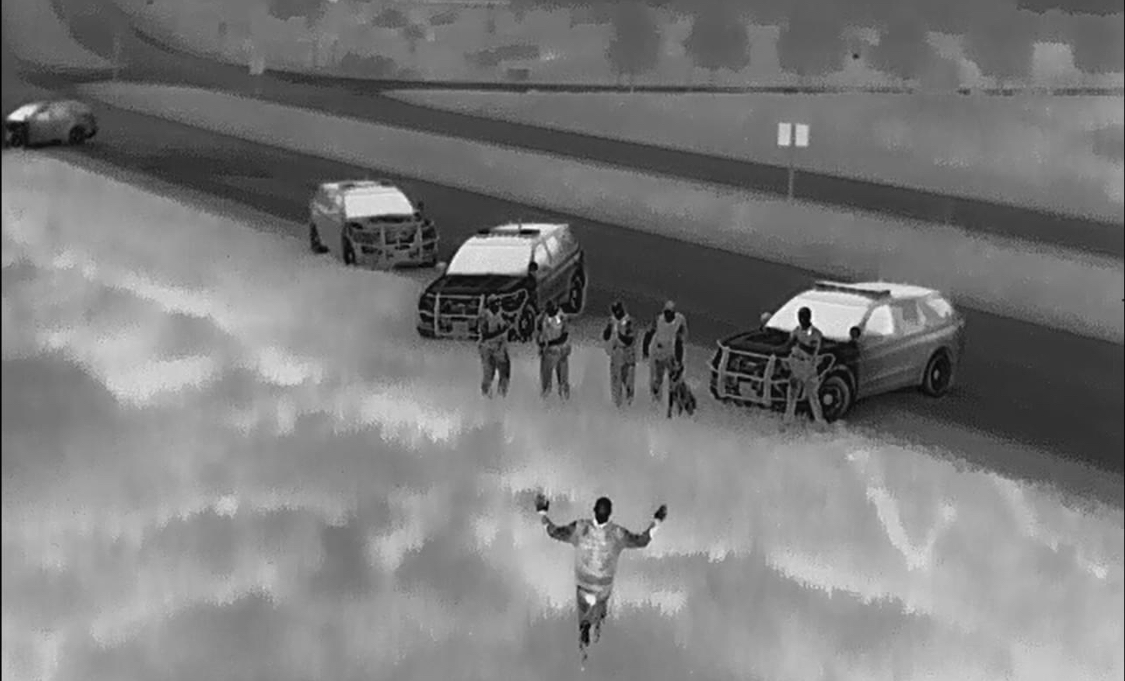 Deputies ahead were setting up spike strips and prepared to assist in the pursuit, and when the suspect saw the squads ahead he stopped the vehicle and fled on foot, crossing the interstate and fleeing into a grassy field east of I41 and south of US 151.
A perimeter consisting of SO deputies, FDLPD officers, and WSP troopers was established, and the Fond du Lac sheriff's office deployed two K9s and a drone.
Although it was already dark out, the FLIR on the drone was easily able to locate the suspect hiding in the field, and between the drone overhead and the K9s on his track, the suspect knew he was not going to get away and chose to peacefully surrender.
This was a great multi-agency effort working together to keep our community safe and apprehend fleeing suspects who endanger our community.