October 4, 2021 – Beaver Dam, WI – The Dodge County Board is mourning the loss of Supervisor Jeffrey Carl Schmitt, 58, of Beaver Dam. Schmitt, who was also chairman of the Beaver Dam Town Board, died Wednesday, September 29, 2021, at 11:46 p.m.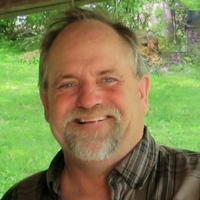 Schmitt's obituary has been posted at Cornerstone Funeral & Cremation Services
A portion of the obituary reads: Jeff played as hard as he worked, building a go-kart track dubbed Shaw Hill International Track and Speedway which was lit from old Shopko parking lights every Friday. The old town road would be lined with cars as far as you could see with people that came to watch guys race for a coffee can full of 5's.
According to the obituary, "Private family services will be held, and a Celebration of Life for Jeff will take place at a later date."
Click HERE to read the full obituary.
As far as filling the seat on the county board, Dodge County Clerk Karen Gibson said at this point it is up to County Board Chairman Russell Kottke.
"Jeff was a great loss," said Gibson. "He was just a wealth of knowledge and he was a young guy; a big loss to our county."
Sadly, Dodge County is all too familiar with that process this year.  This is the fourth seat it has had to fill in 2021 as three supervisors have died since January and one resigned his seat for health reasons.
In the past the clerk would be instructed to post the opening and advertise the position.  People will submit a letter of interest to the County Board Chairman and following an interview process the board would then appoint a person to fill the seat's remaining term.
Other supervisory openings included the seat for District 30 supervisor MaryAnn Miller who died in January 2021. "MaryAnn was on the County Board from April 2006 until the time of her passing," said Gibson. "That seat was filled by appointment."
Larry Schraufnagel resigned in May 2021 as District 16 county supervisor. District 16 was filled by the appointment of Benjamin Priesgen from Lomira.
Dodge County Supervisors appointed Andrew Johnson to District 9 following the death of Naomi Kriewald in April 2021.  Kriewald was 83 and represented Iron Ridge.