Obituary | Donald Henry Gnewikow, 88, of West Bend
September 2, 2019 – West Bend, WI – Donald H. Gnewikow, 88, passed away Saturday, August 31, 2019. He was born on July 30, 1931 in Tomah, WI to Harold and Florence (nee Schmeckel) Gnewikow.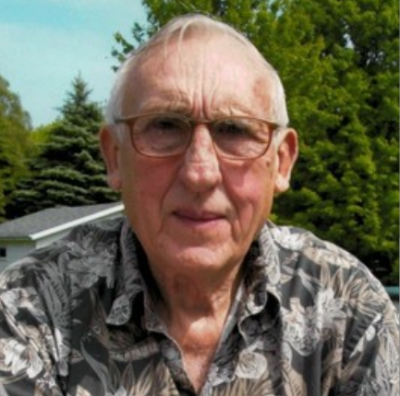 Don served in the US Army and was a plasterer by trade. He was always remodeling the house, painting, puttering around, and helping anyone that needed help. He was called on to do the special plastering jobs that required great skill. He also loved fishing and hunting, but especially loved being on the lake.
Don is survived by his wife Donna Mae (nee Heine), his children; Donna (Jeff) Meyer, Diane (Bart) Frakes, Debra (Justin) Kovnesky, step-children Linda Loeffelad and Wally (Deb) Loeffelad, grandchildren; Dan, Lisa, Alex and Zach Meyer, Rachel, Holly and Ryan Frakes, Joey, Jack and Lucas Kovnesky, step-grandchildren; Amy, Sara, Hannah and Emma, his siblings; Sharon Dehli, Jan Wessel, nieces, nephes other relatives and friends. He was preceded in death by his parents and brother Howie H.
A Memorial Service for Don will be held at 12: p.m. on Friday, September 6 at the Phillip Funeral Home Chapel, 1420 W. Paradise Dr. West Bend, WI 53095, with Rev. David Nieman presiding.
Visitation will be at the funeral home on Friday from 10 a.m. until 11:45 a.m.