September 18, 2019 – West Bend, WI – Dorothy A. Janz (Kurtz), 93, of the town of Scott, passed away on Tuesday, September 17, 2019 at her home surrounded by her loving family.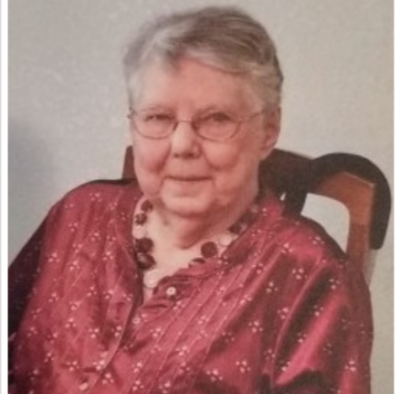 She was born on March 2, 1926, in West Bend, the daughter of the late Herman and Francesca Kurtz (Unger), and on May 30, 1946, she was united in marriage to the late Clarence F. Janz at Trinity Lutheran Church in West Bend. They celebrated 68 years of marriage before Clarence's death in 2014.
Dorothy worked as a secretary at West Bend Aluminum Company. She also worked as a legal secretary for Gerald Otten of West Bend and Ed Ritger of Random Lake. She independently prepared taxes for numerous clients.
Dorothy was a member of Immanuel Lutheran Church in the town of Scott. She was a member of the Ladies Auxiliary Group at Immanuel until her illness.
Dorothy enjoyed gardening, cooking, canning and baking. She was a true farm wife and helped with barn chores too. But most important to her was time spent with her family, especially with her grandchildren and great-grandchildren. To all the children she was known as the "Cookie Grandma," and to the members of the church she was long known for her German Potato Salad.
Those Dorothy leaves behind to cherish her memory include her five children, Patricia (Duane) Westphal of Neenah, Steward Janz of Fruita, Colorado, Kieth (Margaret) Janz, Dennis (Margie) Janz and Vince (Betty) Janz all of the town of Scott; a son-in-law, Glenn Luedtke of the town of Scott; two sisters-in-law, Shirley Peters of West Bend and Eleanora Janz of Cedarburg; 13 grandchildren, 24 great-grandchildren, other relatives and friends.
In addition to her parents and her husband, Clarence; Dorothy was preceded in death by a daughter, Beatrice "Beady" Luedtke; a daughter-in-law, Louise Janz; three sisters, Clara Kurtz, Florence (Theodore) Jansen and Ruth (Henry) Sauder; a brother, Rueben (Ruth) Kurtz; four brothers-in-law, Alvin (Norma) Janz, Carroll Janz, Robert (Clara) Quaas, and Sylvester Peters; and two sisters-in-law, Hazel (Leonard) Schaefer and Lucille (Elroy) Gatzke.
Funeral services for Dorothy will be held at 4 p.m. on Tuesday, September 24, 2019, at Immanuel Lutheran Church, W8497 Brazelton Dr. – Corner of HH and Brazelton Dr. – the town of Scott. Rev. Brian Krueger officiating with burial to follow in the church cemetery.
The Janz family will greet relatives and friends at Church on Tuesday from 2 p.m. until the time of service.
The family would like to extend their gratitude to the Sharon Richardson Home Hospice and to the Home Instead Caregivers who helped care for Dorothy following her stroke.
The Myrhum Patten Miller & Kietzer Funeral Homes have been entrusted with Dorothy's arrangements.