August 6, 2019 – Colgate, WI –Dorothy Mae Krusick (nee Nowakowski), 91, of Colgate, passed away Sunday, August 4, 2019 in Slinger. She was born on August 5, 1927 to Arnold and Lucille (nee Miller) Nowakowski in Milwaukee. Dorothy was a devoted wife, mother, and grandmother who often volunteered at CCD and school, enjoying arts and crafts and Scouting. She was also part of the Wisconsin Extension Homemakers for many years. Dorothy was religious and passionately prayed the Rosary daily.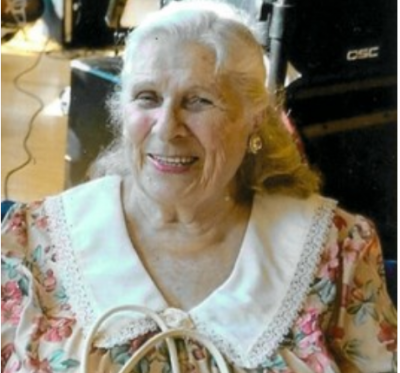 Dorothy is survived by her children; Kathleen (Charles) Staszewski, Keith (Jean), Mary Jo; grandchildren; Kelly, Holly, Nathaniel; sister Marilyn Slade. She is further survived by many nieces, nephews, other relatives and friends.
Dorothy was preceded in death by her parents, husband Clifford, daughter Sandra Lynn, sister Carol Van Cleave, brothers-in-law Terry Slade and Kenneth Van Cleave.
A Mass of Christian Burial will be held at 11 a.m. on Wednesday, August 14, 2019 at St. Gabriel Catholic Church, 1200 St. Gabriel Way, Hubertus, WI 53033, with Rev. Timothy Bickel presiding. Visitation will be at the church on Wednesday, August 14 from 10 a.m. until the time of Mass. Interment will be at St. Adalbert Cemetery.