July 8, 2019 – Mayville, WI – Elaine Mary Vilter (Gebhardt), 87, of Mayville, formerly of Wausau was called home to be with the Lord on July 7, 2019 at Prairie Ridge in Mayville surrounded by her loving family.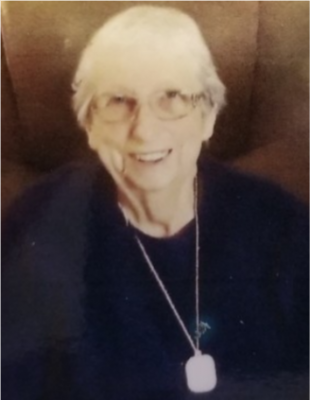 Elaine was born on December 30, 1931 in Cortland, New York to Robert and Evelyn (Berens) Gebhardt. She was united in marriage to George Ralph Vilter on June 14, 1952 in Wausau.
Elaine graduated from Wausau High School June 7, 1951. She raised two boys, Thomas and Terry. In 1955, George and Elaine bought a dairy farm outside of Wausau. The family owned and operated the farm. George worked as a machine operator at James River Corporation for 37 years until he retired in 1989. Elaine started at Marathon Cheese in 1980 and continued to work there until she retired in 1993, when George passed away.
Elaine was an avid gardener; growing vegetables, flowers, you name it she grew it. She enjoyed crafts such as sewing, needle point, knitting, crocheting, embroidery, and made quilts and clothing for all of her loved ones. Elaine loved her pets, she had a number of dogs over the years, and more recently cats, Fluff and Shelby.
Those Elaine leaves behind to cherish her memory include her two sons, Thomas Vilter and Terry Vilter; five grandchildren, Raylynn, Tiffany, Kimberly, Alan and Crystal; brother, Richard (Julie) Gebhardt; sister, Marie (Darrell) Cater, and sister-in-law, Patricia Gebhardt. She is further survived by nieces, nephews, other relatives, friends and neighbors.
In addition to her parents and her husband, George; Elaine was preceded in death by her two brothers, Robert (Joan) Gebhardt and Joseph Gebhardt; three brothers-in-law, and two sisters-in-law.
Graveside Service for Elaine will be at Merrill Memorial Park (201 Memorial Dr. – Merrill, WI 54452).
Memorials to Dodge County Humane Society preferred.
Elaine's family extends their heartfelt appreciation to the staff at Praire Ridge Assisted Living in Mayville & Generations Home Care and Hospice for the loving care they provided.
The Myrhum Patten Miller & Kietzer Funeral Home of Mayville has been entrusted with Elaine's arrangements.