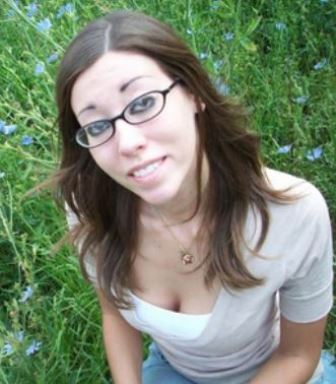 July 22, 2019 – Lomira, WI – Elizabeth Jeanette Quandt began her new journey on Monday, July 15, 2019 surrounded by loved ones. She was born to David and Christine (Mack) Quandt on October 6,1987 at Hartford Memorial Hospital.
In her short life she accomplished many things. Always a brilliant student, she graduated as valedictorian from Lomira High School in 2006. She then went on to UW Green Bay, UW Fond du Lac, and UW Oshkosh, completing her four-year degree in math with high honors, always on the Dean's list. After graduating, she worked numerous jobs as a tutor and librarian. Her many passions included math and music; she played clarinet, saxophone, piano, guitar, ukulele and started the violin. She also loved to sing. Above all, she loved her family most – especially her nieces and nephew who she called "the lights of my life." Despite her disabilities, she still pushed herself to live life to it's fullest, particularly enjoying going to concerts with her family.
She is an inspiration to all that knew her. Even with her own daily struggles, she always found time to listen to others and help in any way she could. Her strength continues to encourage us to constantly better ourselves and be kind to one another.
Elizabeth is survived by her parents, David and Christine Quandt of Lomira; her sisters, Sarah Quandt of Howards Grove, Anna Quandt of Fond du Lac, and Rachel (Grant) Nass of Campbellsport; her nephew Charles Quandt and nieces Charlotte and Evelyn Nass; her dog Tillie; and many aunts, uncles, cousins and friends.
She is preceded in death by her niece, Carolyn; grandparents William and Jeanette Mack and Elsmer and Eleanor Quandt; special friend Johne; Aunt Barb and cousins.
A Celebration of Life will be held at 2:00 p.m. on Saturday, July 27, 2019 at The Phillip Funeral Home Chapel,1420 W. Paradise Dr., West Bend, WI. Visitation will take place from 11-2 p.m., with a service and luncheon to follow.