January 6, 2023 – West Bend, WI – A notice was sent to parents this week regarding the death of two people with ties to the West Bend School District. Below is the obituary for Gabrielle Casper.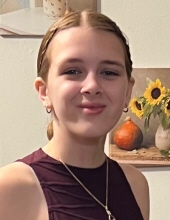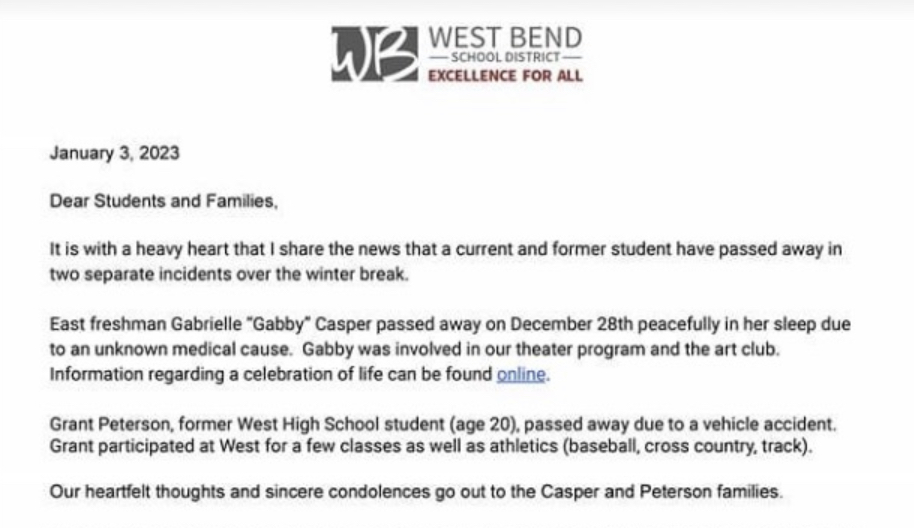 Gabrielle Casper, 15, passed away on Wednesday, December 28, 2022, peacefully in her sleep. She leaves behind her sister, half-sister, half-brother, mother, father, grandparents, family and friends. She was preceded in death by her grandfather and great-grandfather.
She had a quiet and shy personality at first glance, but once she got to know you, she could be loud, talkative, and playful. Gabby was a lover of the arts and spent much of her time drawing and painting. She loved anime, growing plants and flowers, playing Minecraft with her friends, her cat, and Japanese culture. She had big plans for life and was determined to be the best she could be. She started learning Japanese last summer and had a dream to go to Japan one day. She was a great student and worked hard at school so she could get into college. This year she joined Drama club and performed in her first play at East High School. She enjoyed art and drama club and built so many new friendships over the last few years.
Her passion was art, and she had a handful of her pieces in art shows since she was in elementary school. She also received many art awards. Her current inspiration was mushrooms, anime, and nature. She liked to paint things she loved, and things that sparked emotion, or told a story.
Gabrielle's Celebration of Life will be held on Saturday, January 14, 2023 at CHURCH AND CHAPEL FUNERAL HOME, 380 Bluemound Rd. (corner of Hwy J & JJ, 4 blocks south of Interstate 94) Waukesha, from 3 p.m. – 5 p.m., with a Memorial Service to follow at 5:00 PM. A livestream will be available beginning Thursday at 4 p.m. via the following link: https://view.oneroomstreaming.com/index.php?data=MTY3MjcwODMzMTIyNzc3MCZvbmVyb29tLWFkbWluJmNvcHlfbGluaw==
As well, you are welcome to return after the service and see a recording of the live stream for 90 days following the service.
Click HERE for services for Grant Petersen.