Feb. 18, 2019 – Washington Co., WI – Gerald A. Lofy "Jerry", 87, found peace on Saturday, February 16, 2019.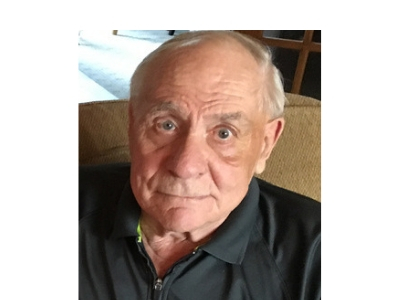 He was born on May 2, 1931 in Richfield to Bernard and Emily (nee Bingenheimer) Lofy. He married Lucille (nee Wolf) on May 11, 1957 in St. Lawrence.
Gerald was a husband, father, grandfather and great-grandfather. He loved his family. He loved playing basketball, softball, bowling, and dancing. He was in several card clubs. He did some traveling. He enjoyed taking care of the lawn, flowers, and garden and most of all farming.
Gerald is survived by his children; Gordon Lofy, David (Mary) Lofy, Gerald Jr. (Heidi) Lofy, Diane (the late Robert) Kopydlowski, and Mary (Peter) Schleicher, grandchildren; Michael (Jennifer) Lofy, Bryan and Kevyn Lofy, Dustin (fiancé Aryn) Lofy, Samantha (Travis) Wanke, Adam, Emily, and Thomas Lofy, Lauren and Tyler Kopydlowski, Jacob, Danielle, and Paige Schleicher, great-grandchildren; Mason and Jackson Lofy, Autumn and Colton Wanke, sister Joan Beine, brothers-in-law; Werner Wolf, Jerome (Donna) Wolf, Tom Schellinger, sister-in-law Arlene Wolf, and other relative and friends. Preceded in death by his parents Bernard and Emily (nee Bingenheimer), his wife Lucille, parents-in-law William and Elenore (nee Meyer) Wolf, sisters-in-law; Betty (Herman) Doll, Rosella (Jerome) Wolf, Florence Schellinger, Carol Wolf, brothers-in-law; Robert Beine, Walter Wolf, Gilbert (Rosemary) Wolf, and Marcel (Rita) Wolf and grandson Benjamin Lofy.
A Mass of Christian Burial will be held at St. Gabriel Catholic Parish (1200 St. Gabriel Way, Hubertus, WI 53033) on Thursday, February 21 at 6:30 pm with Fr. Timothy Bickel presiding. Visitation will be held on Thursday at St. Gabriel Catholic Parish from 4:00 pm until the time of the service. Memorials to any charity of choice appreciated.