Obituary | James Albert "Jim" Felt, 89, of West Bend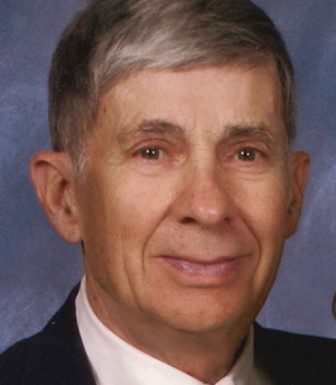 July 11, 2019 – West Bend, WI – James "Jim" Albert Felt, age 89, passed away peacefully on Monday, July 8, 2019, at his home in West Bend. He was born on November 10, 1929, in Galesburg, IL to Seth and Maude (nee James) Felt. He married his love, Elizabeth "Betty" Peotter December 26, 1951 in Seymour, WI and served in the United States Army from 1951-1953.
Jim was a graduate of Galesburg High School and later earned a BS at the University of Illinois Urbana-Champaign from the School of Journalism. Jim headed Ramsthal & Felt Advertising for 17 years before starting Felt Advertising, which he ran until his retirement.
He was an active member of Fifth Avenue United Methodist Church in West Bend, and was captain of the church softball team for many years. Jim enjoyed the outdoors, fishing, playing bridge, and following all sports, especially the Chicago White Sox and Chicago Bears.
The greatest joy of Jim's life was his family. He was a devoted husband, father, and grandfather. Jim is survived by his loving wife of 68 years, Betty; his children, Sara (Larry) White, Polly (David) Bertelsen, Timothy (Patricia) Felt, and Andrew (Elizabeth) Felt; grandchildren, Kathryn (Chris) Hom, Kristin (James) Solomon, Kara Brown, Karley (Mattias) Mackler, Kraig White, Mehgan (Alex) DeSmidt, Tara (Keegan) Schmidt, Erik Felt, Hannah (Preston) Goodman, Craig Felt, and Thomas Felt; great-grandchildren, Eleanore Hom, Magnolia Hom, Emmett Solomon, Eli Solomon, Marta Mackler, Runa Mackler, Cora DeSmidt, Autumn DeSmidt, and Grayson Schmidt. He is further survived by his sister-in-law Marjorie Beyer, many nieces, nephews, other relatives, and friends.
Jim is preceded in death by his parents, sister Kathryn Armstrong, and brother Walter (Audrey) Felt.
A Funeral Service will be at 2:30 p.m. on Sunday, July 14, 2019, at Fifth Avenue United Methodist Church (323 S. Fifth Ave. West Bend, WI 53095) with Reverend Clarissa Martinelli presiding. Military Honors will follow the service. Visitationwill be at the church on Sunday, July 14th, from 1:00 p.m. until 2:15 p.m. Entombment will be Monday, July 15, 2019, at 10:00 a.m. at Washington County Memorial Park.
In lieu of flowers, memorials are appreciated to Fifth Avenue United Methodist Church, the United Methodist Church Camp, or the West Bend Public Library.