July 18, 2020 – Town of Addison, WI – James C. "Jim" Myers, 73 of the town of Addison, passed away on Friday, July 17, 2020 at his home, surrounded by his loving family.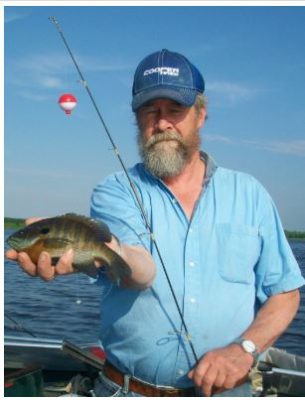 Jim was born on January 3, 1947, in Spooner, the son of the late Clyde and Eva (nee Radichel) Myers. On December 3, 1966, he was united in marriage to Darlene Wolf at St. Matthias Catholic Church in Nabob.
Jim worked at many dealerships including Klinka and Schwartsburg Oldsmobile and EVS after which time he started his own business which he operated for more than 25 years called Jim's Auto Service. He was probably the most talented mechanic in Washington County. He never had to advertise for business, it was always word of mouth because he did such an excellent job. People would hand him their keys and they would tell him to "just fix it."
People would bring in their vehicles that came from other shops that they could not find the problem and Jim fixed it. He specialized in rebuilding transmissions and motors. He had the best job because he worked on vehicles which was a passion of his life – if you love what you do it's not a job. He loved cars and being his own boss. Jim's success in part was due to the late Jon Boden, a mechanic, that worked for him for nearly 15 years.
Jim was an avid sportsman. For 40 years Jim and his family spent a week's vacation every year fishing on the Wolf River in Freemont, Wisconsin. He passed down his love of hunting, fishing, and love for cars to his children and grandchildren. Jim is a lifetime member of the West Bend Moose Lodge #1398.
Those Jim leaves behind to cherish his memory include his wife, Darlene; three children, James (Prestana) Myers of Cascade, Robert (Maria) Myers of West Bend, and Lisa (John) Koeune of Hoffman Estates, Illinois; eight grandchildren, Lacey, James, Ben (Julie), Nathan, Timothy, Andrew, Joshua, and Olivia; four great-grandchildren with one on the way; two siblings, Nancy Kasten and Brian Myers; his brother and sisters-in-law, Ken (Judy) Wolf, Karen Schrauth, Bernette Wolf, and Randy Burik; other relatives and friends.
In addition to his parents, Jim was preceded in death by two sisters, Barbara Hills and Marcy Burik; a brother, Mark Myers; his mother and father-in-law, Stanley and Dolores Wolf; three brothers-in-law, Ronnie and Jim Wolf and Curt Schrauth.
Funeral services for Jim will be held at 5:00 p.m. on Wednesday, July 22, 2020 at the Myrhum – Patten Funeral Home, 1315 W. Washington Street, in West Bend with Kay Shaffer officiating. Burial will take place the next day at 10 a.m. at St. Matthias Catholic Cemetery in Nabob.
Jim's family will greet relatives and friends at the funeral home on Wednesday from 3 p.m. until the time of service.
In lieu of flowers, memorials are appreciated to Adaptive Sportsmen Inc in Greenfield.
Jim's family would like to thank the Aurora Hospice Medical Team and Dr. Eric Weber for their compassion and care for Jim and also his family.