Obituary | James E. Sims, 59, of Jackson
December 19, 2019 – Jackson, WI – James E. Sims, 59, passed away unexpectedly on Wednesday, December 18, 2019.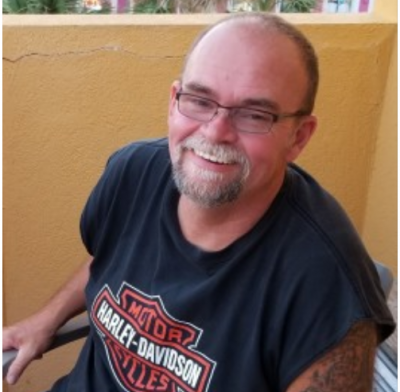 He was born on April 15, 1960 in Chicago, IL. James retired from Wisconsin Insulation Services. James was the most loving and caring husband, father and proud grandfather. He was an avid Harley rider, member of the West Bend Chapter. James enjoyed traveling, woodturning, casinos, the Brewers and the Dallas Cowboys.
James is survived by his loving wife, Leslie; children, James (Beth), Melissa; stepdaughters, Stacy (Bobby) Komorowski and Kelly Patterson; grandchildren, Evie and Lydia Sims and Joseph Andrews; sister, Brenda (Jimmy) Lowry; step-sisters, Bonita, Paula, Peggy; special nephew of Aunt Lorene and Aunt Betty. He is further survived by nieces, nephews, other relatives and friends.
James is preceded in death by his father, James Sims and his son Michael.
A Funeral Service will be at 12 p.m. on Monday, December 23, 2019 at the Phillip Funeral home Chapel, 1420 W. Paradise Dr. West Bend WI 53095, with Rev. Ryan LaTour presiding. Visitation will be at the funeral home on Monday, December 23 from 10 a.m. until 11:45 a.m. Interment will follow at Resurrection Cemetery in Mequon.