March 31, 2023 – Kewaskum, WI – A man with talents and known by multiple nicknames, including "Sr.," "Sneaker," & "Main Nuts" (an affectionately assumed title for the eldest active member of Pelican Lake Shack Deer Camp), Jim lived his life by amazing example as a caring husband, father, sibling, friend and an overall great person.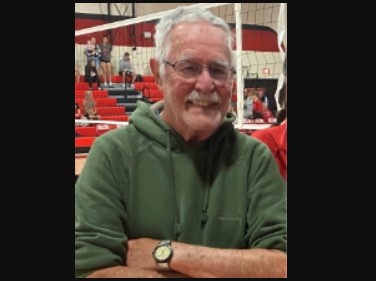 Sr. fought a courageous battle against AML (Leukemia) without complaint or self-pity. Although saddened by all to lose such a wonderful part of our lives, take comfort in knowing Jim passed on in complete peace while in the presence of his loving wife and children at midday Thursday, March 30, 2023. Jim stated in the days prior, he was not scared as he was "good with God" and felt "very fortunate for the people in his life." His favorite saint, St. Joseph, must have helped the transition.
Jim Sr. proudly served our country as a member of the Air Force, stationed in Tin City, Alaska as well as Presque Isle, Maine during the time between the Korean and Vietnam Wars. He was honored to become a member of the Glidden VFW Post 7300, the Post nearest to his cabin.
Sr. was an avid outdoorsman, known to have taken a few wall-hanger bucks, too many ruffed-tailed grouse to count, a few turkeys, "squirrels as big as cats" and preferred to fight his muskies, walleyes, northerns, and smallmouth bass on an ultralight pole with an open-faced reel.
Jim loved to hike in the Chequamegon and float on the Chippewa. He had an uncanny knack for beating others in Cribbage, thoroughly enjoyed trap shooting with his crew, and served as elected Treasurer & Lawnmower ("won" under separate campaigns) for the Boltonville Sportsman's Club. Sr. was never too far from a burn barrel or log-splitter, both activities in which he found endless joy.
For his profession, Jim served as a postal carrier for the U.S. Postal Service in West Bend for decades.
Jim is loved by his wife, Gail Klassen [Boltonville]; daughter Suzy Buzcek (Joe) [Port Washington] and their children Jason, Karl, Artie & Kenny; daughter Lori Klassen [Winneconne] and her children Joe, Dan & Sam; son Jim Klassen, Jr. (Lani) [Port Washington] and their children Sarah & George; daughter Aubrey Blahnik [West Allis] and her children Alex & Emma; and son Sam Blahnik (Ivonne) [Monona] and their children Sammy, Sofi, Jacob, Eddie & Kolbe; as well as sister-in-law Elaine Klassen [Pewaukee], nephew Greg (Irma) [Milwaukee] and their son Max, as well as Sr.'s great-grandchildren Gigi, Frances, Keni & Hayes. Jim Sr. was preceded in death by his parents Orin & Kathryn Klassen [West Bend] as well as his only brother John Klassen [Pewaukee].
While never seeking to be the center of attention, the recent outpouring of support from many loved ones truly touched Jim's heart, especially time with his lifelong friend, John Gonnering.
To celebrate Jim's life, there will be a visitation at 10 a.m. and Mass of Christian Burial at 12 p.m. on Tuesday, April 4, 2023, at St. Michael Catholic Church, 8883 Forest View Rd, Kewaskum, WI. Sr. will be laid to eternal rest at 2 p.m. on Thursday, April 6, 2023, at Holy Angels Catholic Cemetery of West Bend.
In lieu of flowers, the family asks you to consider a monetary donation to Holy Trinity School (Kewaskum), Kewaskum Food Pantry, or Boltonville Sportsman's Club. The family would like to extend a special thanks to Rev. Jacob Strand from St. Michael's for the visits, Kay, the wonderful caregiver from Visiting Angels, as well Horizon Hospice, all of which enabled Sr. to live his final days at home and on his terms.