January 6, 2020 – Rubicon, WI –Jane L. Wald (nee Becker) age 90 of Rubicon, Wisconsin was taken home by the Angels surrounded by her family on Sunday, January 5, 2020.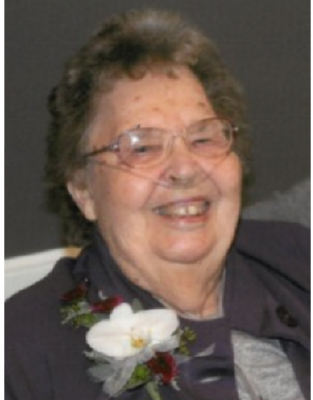 She was born November 27, 1929 in Hartford, WI to Leo and Adela (nee Troeller) Becker. Jane married Joseph Wald Sr. on July 9, 1949 at St. John's Catholic Church in Rubicon.
Jane was a loving wife, mother, grandmother, and great grandmother. She was a member of St. John Catholic Church, Rubicon. Jane and Joe lived and worked on the family farm for over 50 years. She had a great love of Polka music especially Brian and the Mississippi Valley Dutchman Band. She also enjoyed word search puzzles, watching the Milwaukee Brewers and loved dogs.
She is survived by her 6 children, Joseph Wald Jr. of Rubicon, Inez (Joe) Pavlas of Nekoosa, Susan (William) Buchholtz of Watertown, Anthony (Kim) Wald of West Bend, Steven (Terri) Wald of Iron Ridge, Michael (Amy) Wald of Jackson, 17 grandchildren, 26 great-grandchildren and step-grandchildren; one sister-in-law; Rose Wald of Horicon. Jane is further survived by nieces, nephews other relatives and special friends.
She was preceded in death by her husband Joe, parents, son-in-law; Victor Krueger and daughter-in-law Shirley Wald; brother-in-law Jack Wald and sister-in-law Leona (Herb) Clark.
Funeral services for Jane will be held Thursday, January 9, 2020 at 6:30 p.m. at the Shimon Funeral Home, 824 Union St. Hartford, WI 53027, with Rev. David LaPlante officiating. Family will greet relatives and friends on Thursday from 4:00 – 6:15 p.m. at the Shimon Funeral Home.
Interment St. Johns Catholic Cemetery, Rubicon.
Memorials in Jane's name appreciated.
The family would like to thank those who provided compassionate care for Jane at the Pavilion at Glacier Valley as well as the Gardens of Hartford and The Waterford of Hartford where Jane resided over the past 10 years.