Obituary | Jeanette M. Kroening, 96, of Hartford
March 22, 2019 – Hartford, WI – Jeanette M. Kroening (nee Troller), 96, of Hartford, Wisconsin passed away peacefully on March 21, 2019 at The Gardens of Hartford.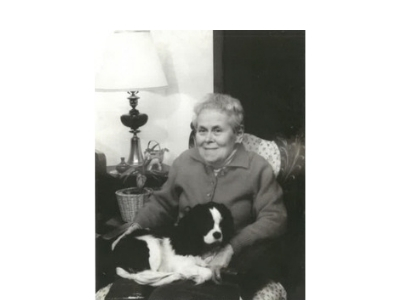 She was born on June 17, 1922 in Milwaukee, WI to George and Babette (nee Rosenheimer) Troller. Jeanette was united in marriage to Victor Kroening on November 25, 1948 at Reformation Ev. Lutheran Church in Milwaukee, WI.
Jeanette lived in Hartford since 1951. She worked at the Hartford Times-Press for many years. She was a member and past president of the American Legion Auxiliary Post #19. Jeanette was a member of Redeemer Lutheran Church since 1951 and served on the Altar Guild, as well as a Sunday school teacher and delivered Meals on Wheels for many years. She also enjoyed gardening, playing on her IPAD, traveling with her daughter, and spending time with her Cavalier King Charles Spaniel, Mickey.
She is survived by her loving and devoted children, Linda Kroening of Maryland and Keith (Jodi) Kroening of California. Jeanette is further survived by a niece, Pamela (Bill) Gardner, nephews Mark (Judy) Zimmerman and Frank Priesgen, and many dear friends.
Jeanette was preceded in death by her parents, her husband Victor, and her brother and sister-in-law, George (Audrey) Troller.
Memorial services for Jeanette will be held on Friday, March 29, 2019 at 3:00 p.m. at the Shimon Funeral Home (824 Union St. Hartford, WI 53027). The family will greet relatives and friends at the funeral home from 1:00 – 3:00 p.m.
Inurnment will be in Pleasant hill Cemetery, Hartford, WI.
The family wishes to express their appreciation to Dr. Luiza-Irina Florescu, Cedar Community at Home Hospice, and the nurses and staff at The Gardens. In lieu of flowers, memorials in Jeanette's name may be made to the Washington County Humane Society, Redeemer Lutheran Church or Lutheran Social Services.