Obituary | Joan E. Dricken, 82, of West Bend
October 17, 2019 – West Bend, WI – After a long battle with Parkinson's, Joan E. Dricken, 82, of West Bend was called home to be with the Lord on October 13, 2019, surrounded by family.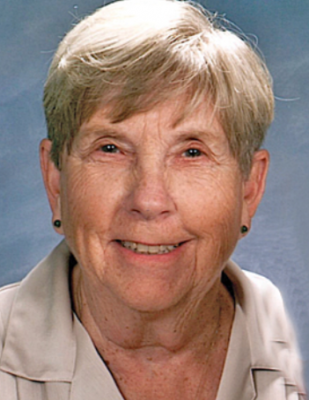 Joan was born on August 10, 1937 in Milwaukee to Edward and Maybelle Dyken (Lindberg). She was united in marriage to Dennis Dricken on May 9, 1959 at Trinity Lutheran Church in West Bend.
They began their journey together with their first house at the Mapledale Subdivision, West Bend where they started a family. They traveled and enjoyed their summers at their Northern cottage in Laona, WI with family and friends.
Spending the summers up north in Laona with family and friends, she usually could be found outdoors. Joan, in her youth, and well into older age, enjoyed being active. She had a love for dogs, bird watching with close friends, sailing, water skiing, downhill skiing, tennis, and had her first hole in one at Songbird Hills Golf Club.
If you didn't see her doing these activities, she most likely was driving the boat towing around the neighborhood kids up north, or she was hiding inside watching almost any sport on television. Joan is remembered for her quick wit and sometimes crazy humor.
She was also known for her tenacity, generous heart, and striking appearances. Joan always had a craving for chocolate, barbecue or ketchup.
At holiday and family gatherings it was a requirement that she served Breyers Ice Cream, homemade Hershey Bar Torte, or brownies…if she remembered where she hid them. Some relatives may also remember her dance moves at the Pow Wow, her enthusiasm to attend the Community Soup Centennial Festival, and celebrate the Fourth of July in Laona. Joan's stories will continue to be remembered with laughter, smiles and love.
Those Joan leaves behind to cherish her memory include her husband of 60 years, Dennis Dricken. She was preceded in her journey to the here-after by her daughter, Julie Wills; and brother in-law, Larry Blackburn.
Her memory will stay alive through friends and relatives including; son, Jay Dricken; daughter, Jody (Mike) Kappler; two sisters, Susan (Steve) Maciolek and Judith Blackburn; brother, Dennis (Diane) Dyken; son-in-law, Richard Wills; 6 grandchildren and 2 great-grandchildren.
A Memorial Service in Celebration of Joan's Life will be held at 1 p.m. on Tuesday, October 22, 2019 at Trinity Lutheran Church, 140 N. 7th Avenue – West Bend, WI 53095, with Rev. David Schoob officiating.
Joan's family will greet relatives and friends at Church on Tuesday from 11:30 a.m. until the time of service. Memorials to Trinity Lutheran Church (West Bend) or Serenity Villa, 1707 American Eagle Drive – Slinger, WI 53086.
Joan's family extends their heartfelt appreciation to Julie, Kari, Loren and Kelly, as well as the entire staff at Serenity Villa and Horizon Hospice for the loving care they provided Joan, and all her friends and family.
The Myrhum Patten Miller & Kietzer Funeral Home of West Bend has been entrusted with Joan's arrangements.