Obituary | Joan Mae Kroll (nee Ringwelski), 87, of West Bend
September 18, 2019 – West Bend, WI – Joan Mae Kroll, 87, formerly of Milwaukee, Wisconsin, passed away on September 9, 2019, in West Bend, with her loving family by her side.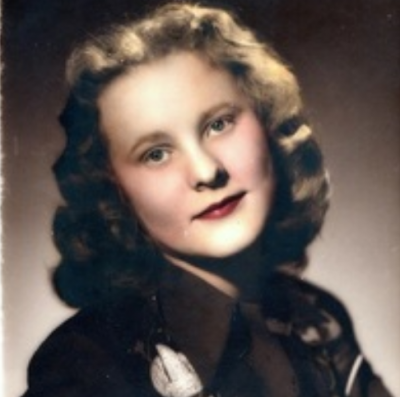 Visitation will be held from 1 p.m. to 2:30 p.m., with services to follow on September 28, 2019, at Schmidt Funeral Home, 629 Cedar St., West Bend, WI 53095. Reverend Howard Haase will officiate.
Joan was born in Milwaukee to Peter and Fern Ringwelski on April 11, 1932, "so small I slept in a shoebox," she liked to say. She married John Kroll in June of 1950, and together they had 10 children who adored her. She worked lovingly and tirelessly to help support her household and anyone in need of her care. Her calm yet persevering nature taught those around her how to quietly do for others less fortunate, making the family rich in the things that matter. A selfless, generous person who lived a difficult life with a sense of humor to make things easier for everyone else. She will forever live in the hearts and minds of those of us blessed to have known her.
Joan is preceded in death by her husband, John; son, Dean; daughter, Kathleen; granddaughter, Corrine; son-in law, Marcel; sister, Rosemary and her beloved brother, Benjamin.
She is survived by her children, Dale (Lynn), Karen, Jeanne (Jim), Carol (Rodney), Daniel (Tracy), Cynthia, Jennifer, and David (Julie); sisters, Doris and LeMae; grandchildren, Justin, Edward, Nicole, Jason, Elyse, Katelyn, Bradley, Sarah, Kate, Adam, Jessica, and Hendrick; her 18 great grandchildren, Abigail, Miranda, Devlin, Rebecca, Elizabeth, Brandon, Britany, Joseph, Jack, Amelia, Dominic, Grant, Emorie, Kailyn, Scarlett, Addison Rae, Greyson, and Easton; and great-great grandchildren, Sophia, Saphira, Giovanna, and Emily.
The Schmidt Funeral Home in West Bend is serving the family.