Feb. 21, 2019 – West Bend, WI – Josephine D. "Jo" Knueppel, 95, of West Bend, passed away on Wednesday, February 20, 2019 at Kathy Hospice in the town of Polk.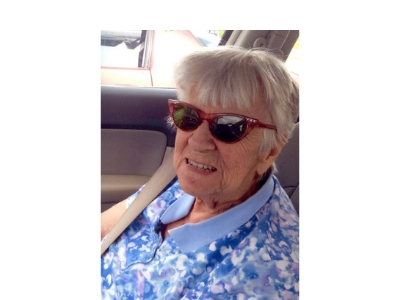 Josephine was born on August 11, 1923 in Washburn, Minnesota. She was united in marriage to Clarence Knueppel and he preceded her in death on September 1, 1990.
Those Josephine leaves behind to cherish her memory include three daughters, Carol Biersach, Doreen Zuleger, and JoAnn Christianson; nine grandchildren, Chad Biersach, Pam Biersach, Jeff McCulloch, Jerry McCulloch, James McCulloch, Brian Zuleger, Brenda Zuleger, Michael Chirstianson, and Michelle Christianson; great-grandchildren; other relatives and friends.
In addition to her husband, Clarence Knueppel, and parents, Josephine was preceded in death by a daughter, Janet McCulloch.
Funeral services for Josephine will be held at 10:30 a.m. on Saturday, February 23, 2019, at Wisconsin Memorial Park in the Chapel of Flowers, 13235 W. Capitol Drive in Brookfield.
Josephine's family will greet relatives and friends at Wisconsin Memorial Park in the Chapel of Flowers from 10:00 a.m. until the time of service at 10:30 a.m.