Obituary | Judith A. "Judy" Belling, 76, of West Bend
February 18, 2020 – West Bend, WI – Judith "Judy" A. Belling (nee Schwenkner), 76, passed away peacefully on Sunday, February 16, 2020 at the Samaritan Health Center in West Bend.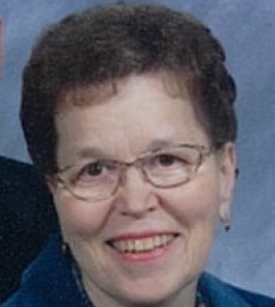 She was born on March 31, 1943 in Watertown, WI to Emil and Dorothy (nee Little) Schwenkner. She married her love, Carlton Belling on August 30, 1969 at Immanuel Lutheran Church in Watertown. Judy enjoyed working for JCPenny and Toy World in West Bend. She was a member of Women of the Moose and active in her church Pilgrim Evangelical Lutheran Church in West Bend.
Judy is survived by her loving husband, Carlton "Beetles"; brother-in-law, Norman Callies and her aunt Diane Ann Schwenkner. She is further survived by her niece Christine Callies, 2 nephews David (Trish) Callies and Daniel (Stacie) Callies, other relatives and friends.
Judy is preceded death by her parents and her sister-in-law Adeline Callies.
A Funeral Service will be at 12 p.m. on Saturday, February 22, 2020 at Pilgrim Evangelical Lutheran Church, 462 Meadowbrook Dr. West Bend, WI 53090, with Rev. Joseph Fisher and Rev. Christopher Raffa presiding. Visitation will be at church on Saturday, February 22 from 10 a.m. until 11:45 a.m. Interment will be at Lutheran Cemetery in Watertown, WI later in Spring.
A special thank you to the staff of the Samaritan Health Center.