April 28, 2020 – Grafton, WI – Kathleen Jefferson of Grafton passed into eternity early Sunday morning, April 26, 2020 at the age of 74. Kathy was born in Washington DC on December 31, 1945, daughter of William Douglas Jefferson and Mary Jane (nee Waite) Jefferson. The family first moved to Racine, Wisconsin while Kathy was in elementary school.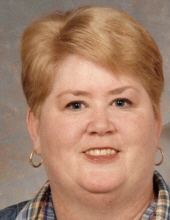 The family returned to the Washington area for one year where she attended Bethesda-Chevy Chase High School (BCC), before the family moved, once more, back to Wisconsin, living in Fox Point. She graduated from Nicolet High School, Glendale, WI, and UW-Whitewater with a degree in Education.
Kathy began her teaching career at Jackson Elementary School in Jackson, WI. She worked much of her career in the West Bend school district at the middle school level also serving as the district's math coordinator. A gifted teacher, Miss Jefferson often could "reach" kids other teachers had difficulty with. She even won a teacher award from the West Bend Radio station that students had nominated her for.
Kathy was a devoted member of the Port Washington Branch, Milwaukee Wisconsin North Stake of The Church of Jesus Christ of Latter-Day Saints. She previously served a calling as Relief Society President in the Lake Michigan Ward. She thrived in this position and experienced a great deal of of joy assisting others from her church.
Kathy loved to travel, especially to Maryland. She had wonderful memories of her grandparents, aunts, family and later friends visiting the Ocean City area. She loved parasailing, the beach, visiting Assateague Island, and the Lankford Hotel.
Kathy was a generous person, who frequently participated in anonymous acts of Kindness. She was quick to place a birthday balloon at a student's locker whom otherwise might have gone without. f you received a gift card without a name, it was probably from Kathy! She also participated in volunteer work at the hospital and coordinated the school program for a project based in Nicaragua for several years.
Survivors include her brother David Brian Jefferson, best friends Tam McClain and Meg Boren, various cousins and many friends including the Miller, Randall, and the DuBord families. Devin DuBord was especially close to Kathy's heart. She was preceded in death by both parents and a brother, William Douglas Jr., who died in infancy.
Per her wishes, there will be no formal service.
Friends and family would like to thank the many care givers, first responders, nurses, and doctors who went out of their way to care for Kathy especially in recent years. They would also like to give a special thanks to Dr. Scot Wilfong who gave Kathy compassionate medical care for many years.
Kathy will be remembered as a good friend, a great teacher, and a devoted member of The Church of Jesus Christ of Latter-Day Saints. Her wit and sassy ways will be missed. Rest in Peace, our Friend.
The Eernisse Funeral Home in Cedarburg is assisting the family with arrangements.