April 28, 2020 – Washington Co., WI – Details are coming in slowly however it appears Washington County is looking to implement a Mandatory Furlough Program for some of its employees. The five days of furlough are tied to an upcoming fiscal impact from COVID-19 pandemic. Details regarding a projected $3 million to $5 million drop in revenue are below.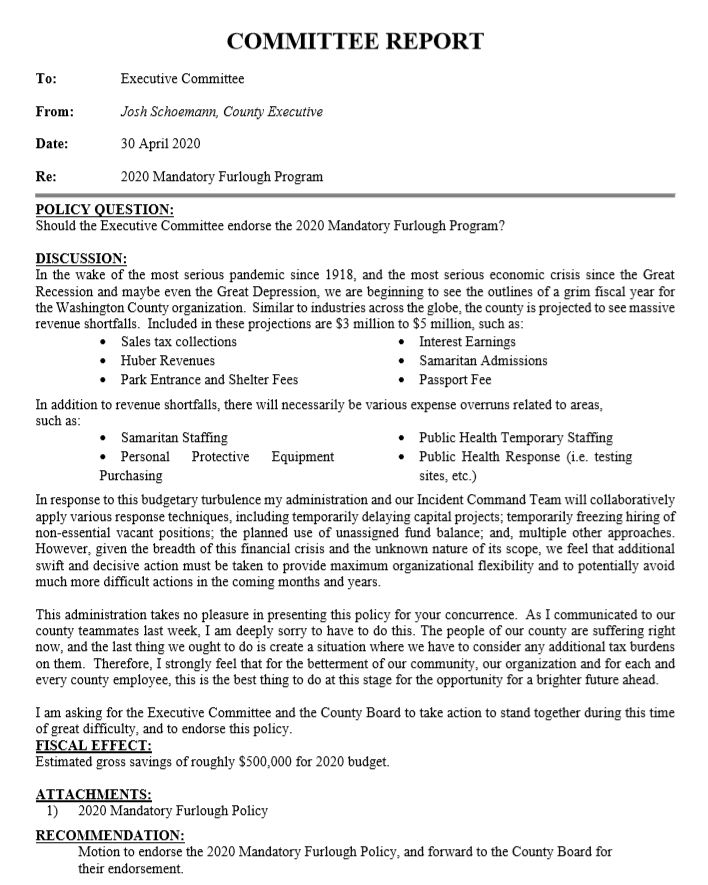 The executive committee will vote on the policy at its meeting April 30, 2020.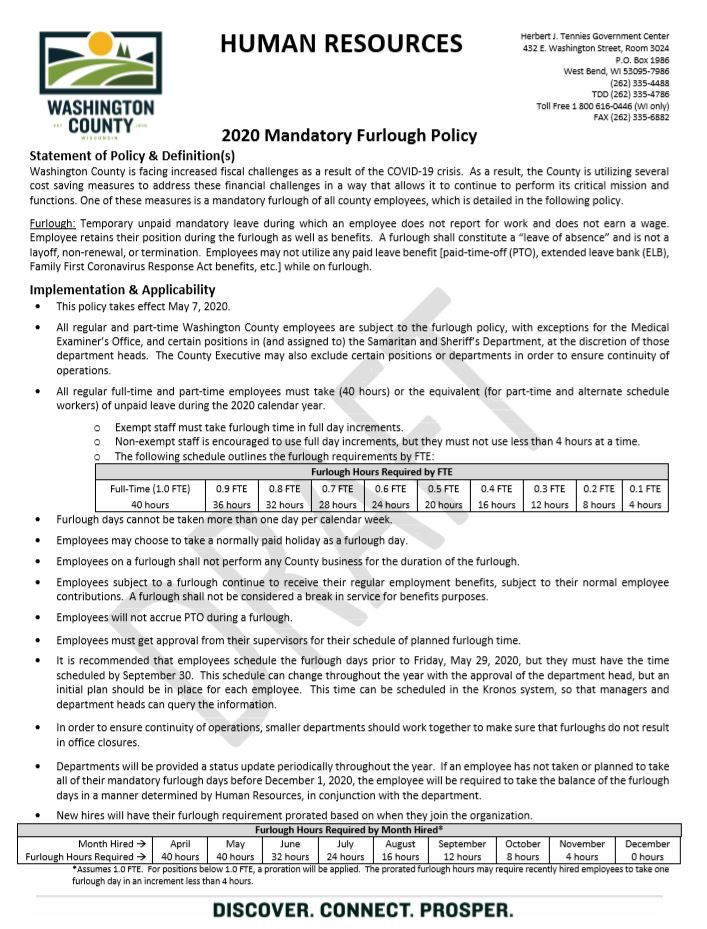 Other details according to the Public Affairs Coordinator Ethan Hollenberger:
Employees must pick five furlough days between May 7 and Dec 31. They can take one per calendar week. Paid holidays (Memorial Day, Independence Day, Labor Day, etc) are eligible as days to pick to be on furlough.  Employees will work with their supervisor to pick the days that best work for them.
From the policy draft: All regular and part-time Washington County employees are subject to the furlough policy, with exceptions for the Medical Examiner's Office, and certain positions in (and assigned to) the Samaritan and Sheriff's Department, at the discretion of those department heads.
All department heads and both employees of the Office of County Executive are required to take furlough.
Quick update on the Washington County Park pass:  Park entrance fee enforcement has been suspended since mid-March. More information is ahead with regard to refunds and how the county is handling people who pay daily fees.
This is a story in progress and updates will be posted when information becomes available.