March 22, 2020 – Menomonee Falls, WI – Kathleen M. Hamilton, 85, passed away March 17, 2020. Born in Bessemer, MI. Graduated from Bessemer High School in 1952, where she graduated in the top 10, was on the rifle team and the debate team that went to the state championship. She moved to Milwaukee at age 17 and later joined the US Air Force Reserves.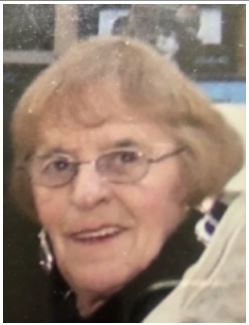 She was a longtime member at Holy Cross Lutheran Church, Menomonee Falls, where she was part of the Stephen Ministry. Kathleen worked at Westgate Medical, Lippert Tile and as a real estate agent.
Kathleen enjoyed traveling, sharing her wonderful sense of humor, but mostly being with friends and family. Kathleen was the best mom and grandma for her daughter, Brenda; son, Tod; beloved grandchildren, Cassandra and Kyle; her sweet dog, Faith, and many dear friends.
The family would like to thank the Interfaith Caregivers of Washington County and the 1022 Club of Hartford for their care and love and Pastor David from Holy Cross for his years of ministry. A Celebration of Life will be determined at a later date, due to COVID-19.