Obituary | Kenneth Stephen Cull, 72, of Richfield
January 27, 2020 – Richfield, WI –Kenneth S. Cull, "KC," "Kenny," 72, of Richfield, Wisconsin passed away Sunday, January 26, 2020 at The Kathy Hospice in West Bend surrounded by his family.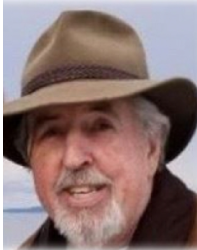 Kenny was born August 4, 1947 in the Town of Summit to Charlotte A. (nee Demele) and Robert F. Cull. He was united in marriage to Kathryn A. Voit on July 13, 1996 at David's Star Lutheran Church in Jackson, WI. Kenny owned and operated Stonehaven LLC in Richfield from 1992-2019. He enjoyed Nascar, golfing, fishing, playing cribbage and sheep's-head, and loved being at his lake house.
Ken is survived by his beloved wife, Kathy; dear siblings, Roberta, Terry (Emma), Dan (Lynne) Cull, and Chris (Brad) Kobs; loving sons, Aaron (Jackie), Garrett, and Brandon Cull; dear brothers-in-law, Jim, Jeff (Renee), Tim, and Todd (Sharon) Voit; cherished grandchildren, nephews, nieces, great-nephews, and great-nieces.
He was preceded in death by his parents; parents-in-law; sister, Kathleen Oehme; and his beloved dogs, Bahdee, Fritz, Ashgy, Rascal, and Bear.
Memorial Services for Kenny will be held Saturday, February 1, 2020 at 1:00 p.m. at David's Star Lutheran Church, 2740 David Star Drive Jackson, WI 53037, with Rev. Kurt Loescher officiating. Family will greet relatives and friends at the church from 11:00 a.m.-12:45 p.m.
Private inurnment in Highland Memorial Cemetery in New Berlin, WI.
In memory of Ken, contributions to WAAGR: Wisconsin Adopt a Golden Retriever (12605 West North Avenue, #285, Brookfield, WI 53005), David's Star Lutheran Church, or to The Kathy Hospice (3232 Pleasant Valley Road, West Bend, WI 53095) are appreciated.