April 22, 2022 – West Bend, WI – Lauraine Cora Bruss (nee Schultz), received the ultimate goal of a Christian, Eternal Life in Heaven, on Easter Sunday, April 17, 2022 at the age of 90 years.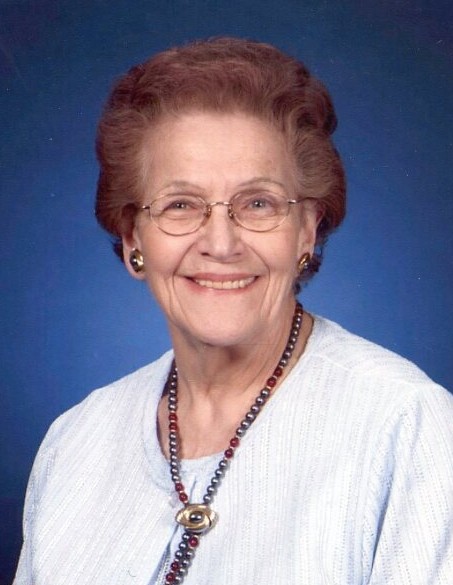 Lauraine was born February 4, 1932 in Greenleaf, Wisconsin to Arthur and Margarethe (nee Plautz) Schultz.  She was baptized at home at the age of four days on February 8, 1932 by the Rev. L.J. AveLallament, of Zion Lutheran Church in Wayside, Wisconsin.
Lauraine married Gilbert G. "Gil" Bruss on September 13, 1950 at Zion Lutheran Church in Wayside.  Gilbert passed away on June 7, 2010.
Lauraine and Gil moved to West Bend in 1953.  They both worked at the West Bend Company.  After their children were born and started school, she became the secretary at St. John Lutheran Church in West Bend, and worked there for 27 years.  Lauraine also volunteered at the West Bend Senior Center, the Washington County Historical Society, and at St. Andrew Lutheran Church in West Bend.
Lauraine is survived by three children, Terry (Heidi) Bruss, Ricky (Linda) Bruss, and Carla (Larry) Wahler.  She is further survived by grandchildren, Tamara (Todd) Bradley, Jennifer Clark, Alyssa (Shane) Kempfer, Chad (Jacklyn) Bruss, Kelly Bruss, and Jessica (Chris) Dreska; great-grandchildren, Nico, Avery, Clara, Cooper, and a new little one arriving in June; and Kayla (Shane), Jordan (Lena), and Austina (Tyler); great-great-grandchildren, Essidy, Aurbiella, and Ozzie; and sisters-in-law, Eldora Stanelle and Kathy Behnke.
She was preceded in death by her husband, Gilbert; grandson, Andrew Clark; brothers and sisters, Dorothy (Rupert) Kamke, Harold (Bernice) Schultz, Eleanor (Ray) Fieck, Esther (Norman) Nohr, Gilbert (Elna) Schultz, Gertrude (Edward) Pagel, Florence (Harold) Allen, Cecilia (Marvin) Behnke, and Arthur Jr. (Marlene) Schultz; and Herold (Elna) Bruss; Hilda (Harold) Hacker, and Darrel Stanelle.
As per Lauraine's wishes, private family cremation and committal services are being held.
A Public Memorial Service in remembrance of Lauraine will be held on Saturday, April 23, 2022 at 12 p.m. noon at St. Andrew Lutheran Church, 7750 Hwy 144 North, West Bend, WI  53095.  Rev. Jonathan Vierkant and Rev. Robert Korytkowski will officiate at the service.  Visitation will be at the church on Saturday from 11 a.m. until the time of service.
In lieu of flowers, memorials would be appreciated to St. Andrew Lutheran Church.
The family wishes to thank the staff of Ivy Manor in West Bend for their wonderful care of Lauraine for the past year.  Also, to Preceptor Home Health Hospice for care during the last days of Lauraine's life.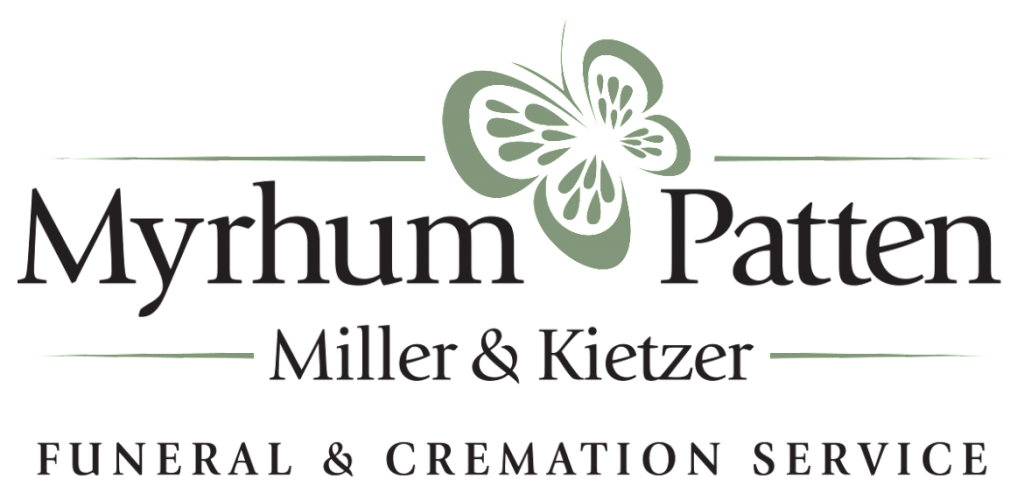 GOD IS GOOD!
Myrhum-Patten Funeral & Cremation Service has been entrusted with Lauraine's arrangements.